Guangzhou Joy Inflatable Limited which is a factory provide all kinds of inflatable air bag for the trampoline park .
An indoor trampoline park provides a new and exciting experience and a full range of security protection by foam pit inflatable air bag , allowing you to fly in the air, bouncing between the walls, and experience the joyful memories of childhood.
A trampoline park except with professional coaches, coaching and training exercises to ensure that you are more professional and safe while playing handsome.The most important is protection now a lot of people like put the inflatable air bag on the foam pit to replace the foam . Or made the double protection , put the inflatable stunt air bag on bottom of foam pit and the foam cubes on top to made the landing more comfortable .
In terms of safety, the entire venue, whether it is the ground, the wall or the column, is protected by a inflatable cushion . There is also a safety net to protect the pedestrian passage.
Pls feel free to contact me to order a customized inflatable trampoline air bag for your trampoline park
This one without people play the bottom air bag was be deflated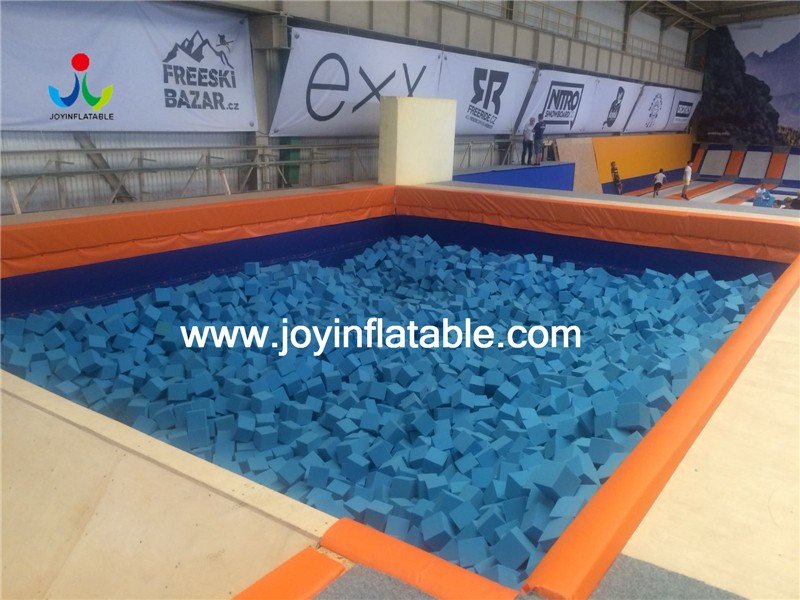 When with people play the bottom air bag was be inflate