Materials
Durable 0.55+0.9mm PVC 1000D / 18.5OZ PVC coated vinyl which is waterproof, fireproof and u/v protected
Warranty
1-3 years
Inflate and Deflate
Easy to install and take down

Workmanship

Sewing machine technology: double stitching everywhere and strong reinforcement at joint part .
Features : work with the blower all the time
Printing
Logo printed by Digitally printing or Silk-screen printing
Air Pump(airtight product)
Blower with CE/UL certificates, 110V/220V, various powers
Accessories
Blower ,repair Kit ,Glue ,Carry bag (for free )

Package

Inflatable product is packed by heavy-duty PVC carry bag;
air blower is packed by exported standard carton.
What is Snowboard Airbag Landing Pad Safety Air Bag
bg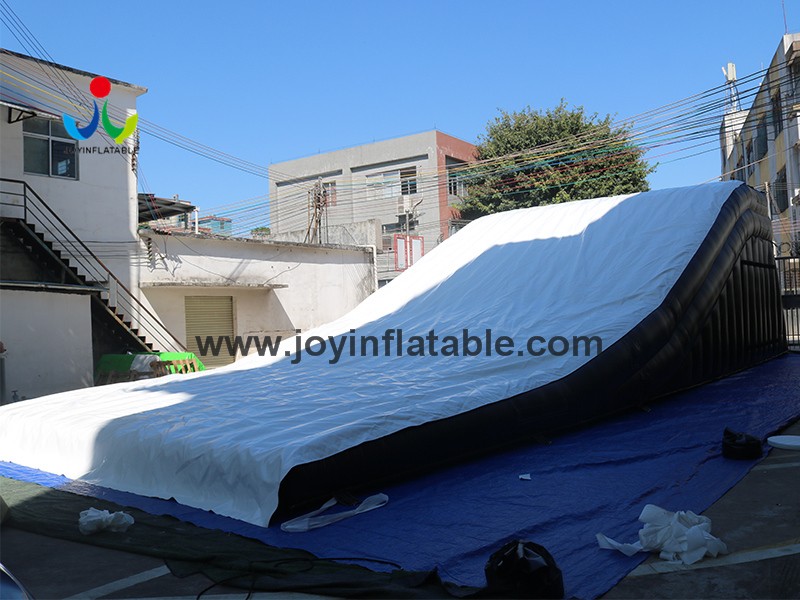 Freestyle FMX Stunt Landing Airbag For Dirt Bike
Our FMX air bag lander help the people who like extreme stunt sport to achive their draems providing safety and the most realistic. The FMX air bag lander protect them from hurt to learn new tricks and practice.
We can make the any size and good gradient for the beginner and we also can make steep angle for the veteran rider. You just need tell us the size and the angle you need when you place the order. Your business brand can be putted on the both sides and the back sides of the air bag.
>.Airbag Lander is with 2 or 3 layer separated chambers.

>.The firm and strong wedge as a base
>.the both sides air net vents for you adjust the softness
>.D anchors system around the airbag for fixation
>.Removable top sheet fix by velcro or elastic rope
>.Your brand can be printed on the air bag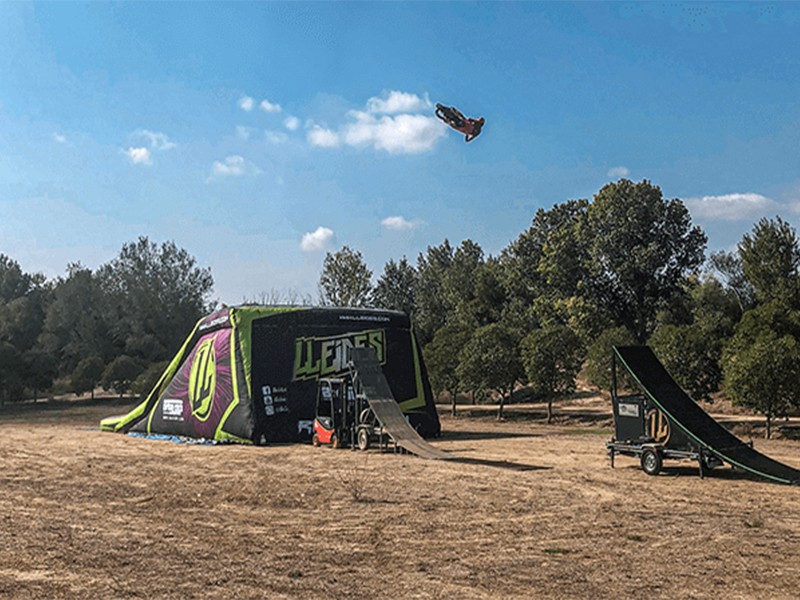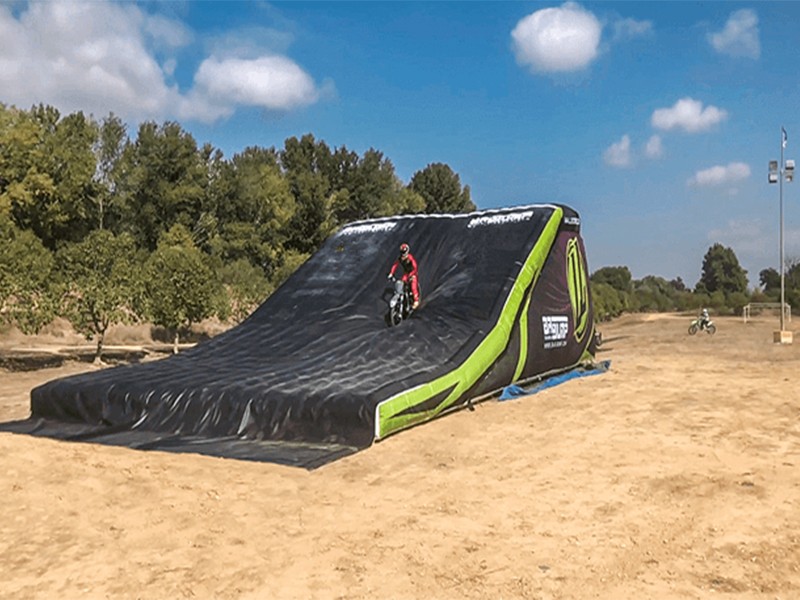 Advantage of the Snowboard Airbag Landing Pad Safety Air Bag
bg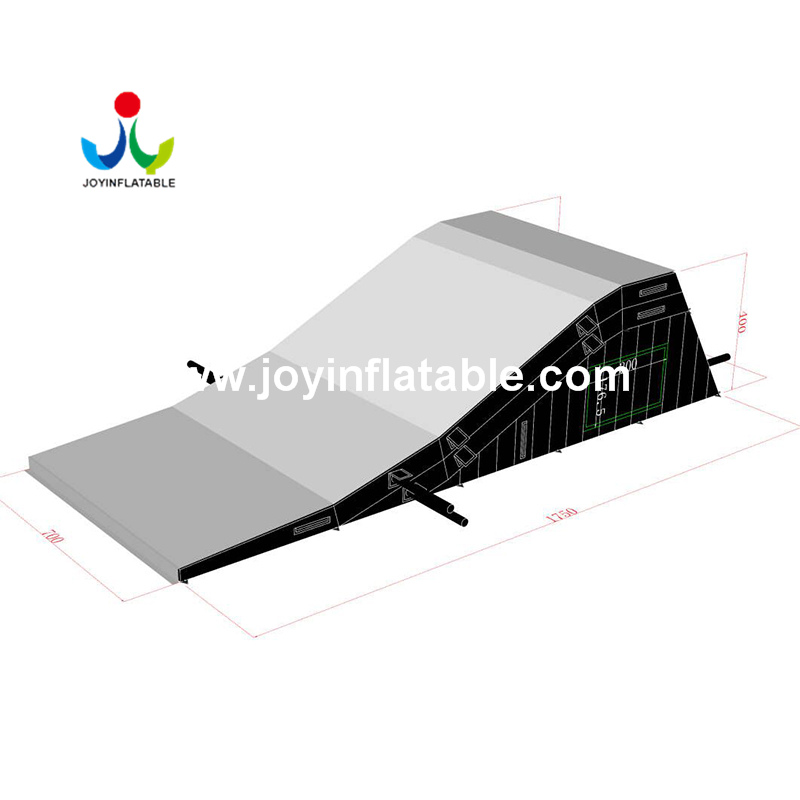 1 Adjustable net holes on both sides
Multiple adjustable air network vents allow precise and independent adjustment of the flexibility of the upper and lower air chambers according to athlete preferences and training objectives.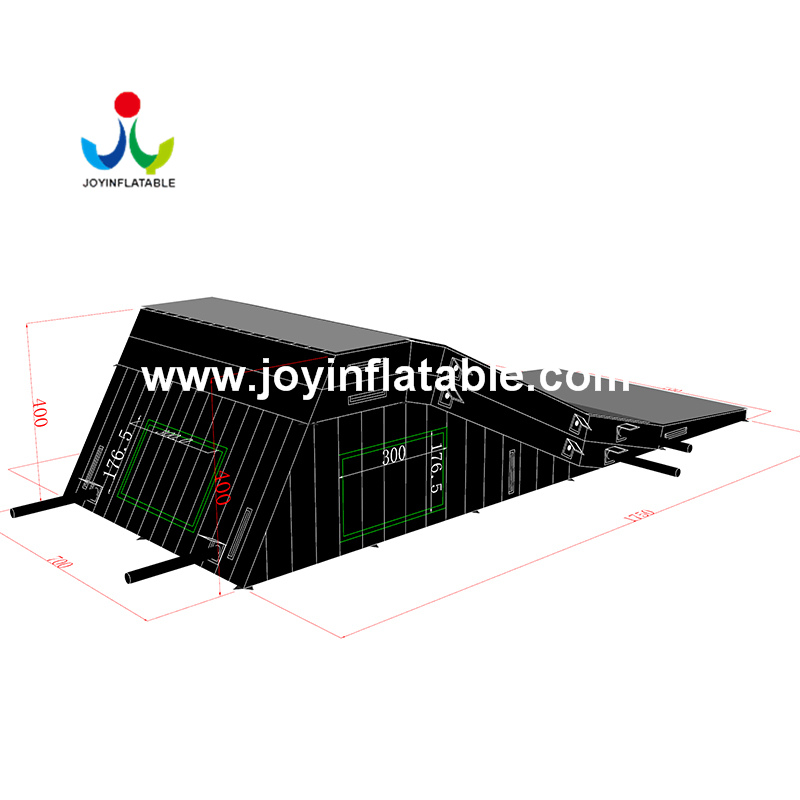 2.
Removable & Replaceable Top Sheet
Special coatings on material surfaces have a great impact on all kinds of sport and our tops offer unparalleled flexibility and durability. It is removable and seamless and can be replaced if it wears out.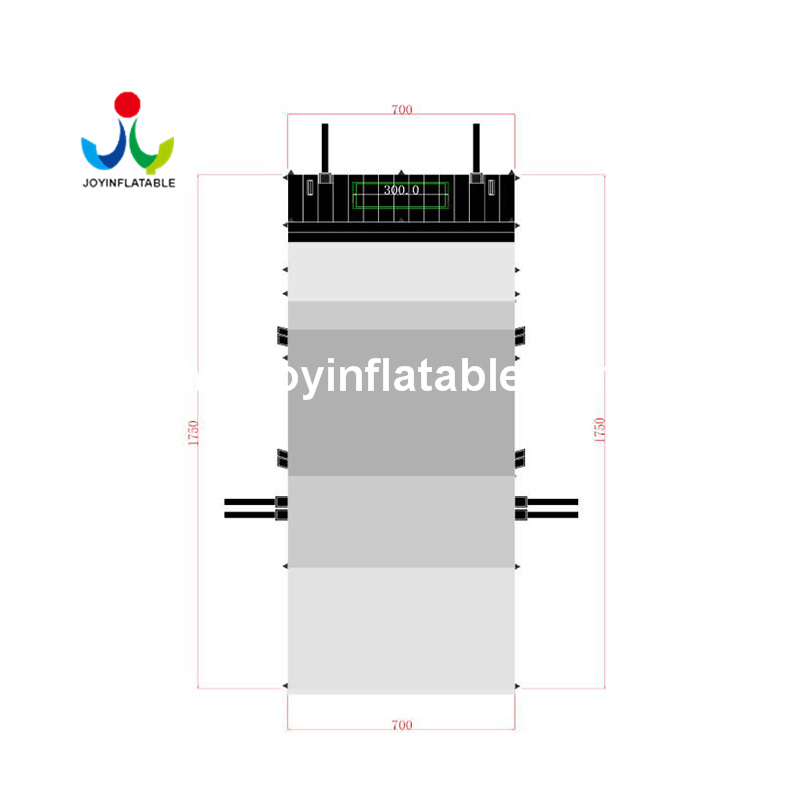 3 . Customized size
For the inflatable air bag , any size , design and the color can be customized . If you have budget pls tell me so that i can recommend the right size of the air bag to meet your target price .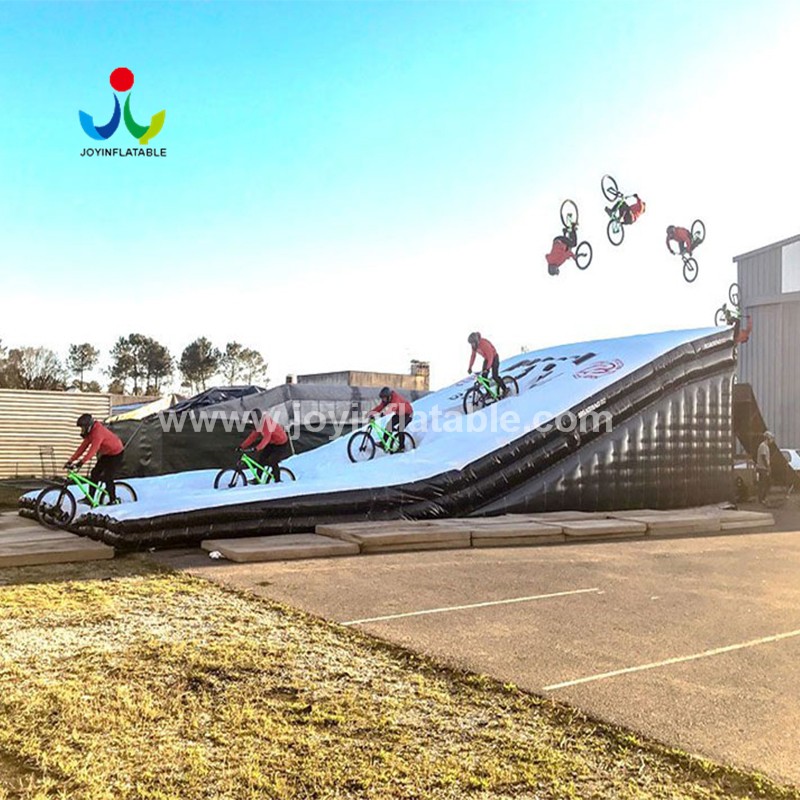 4. Inflatable ramps Ai bag
Two or three layered chambers, multiple airbags on top of the landing airbag, and one chamber for inflating the landing wedge underneath. Angle can be customized according to your requirements, widely used in FMX, BMX, MTB, etc.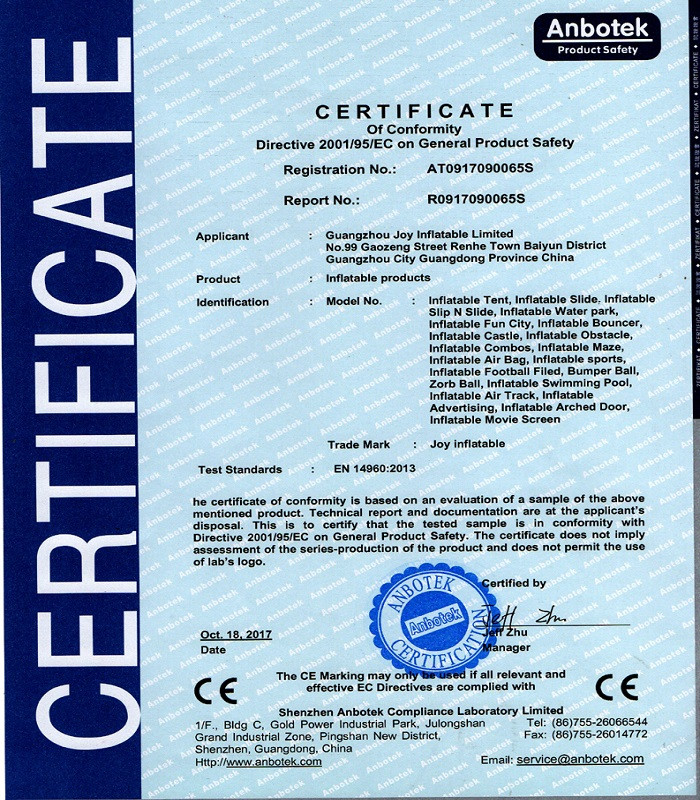 How to install the Snowboard Airbag Landing Pad Safety Air Bag
bg
1.Firstly Insert the Nozzle of the blower into the blower pipe and then tight alternative air inlet with a rope.
2.Turn on the blower start to inflate the airt bag .
3.When the air bag was be built up in the foam pit and check every stake was be inflated or not .
4.After the air bag was be inflated perfectly ,pls turn off the blower to deflate and then put the cover on the stakes .
5.Spread out and flatten the cover and the last turn on the blower again (Keep the blower work all the time during the use )

How to packing the Snowboard Airbag Landing Pad Safety Air Bag
bg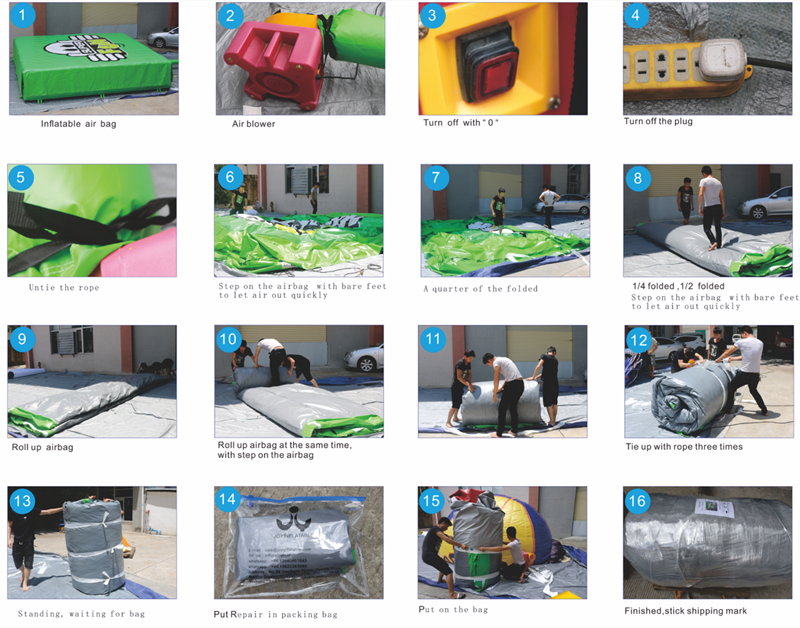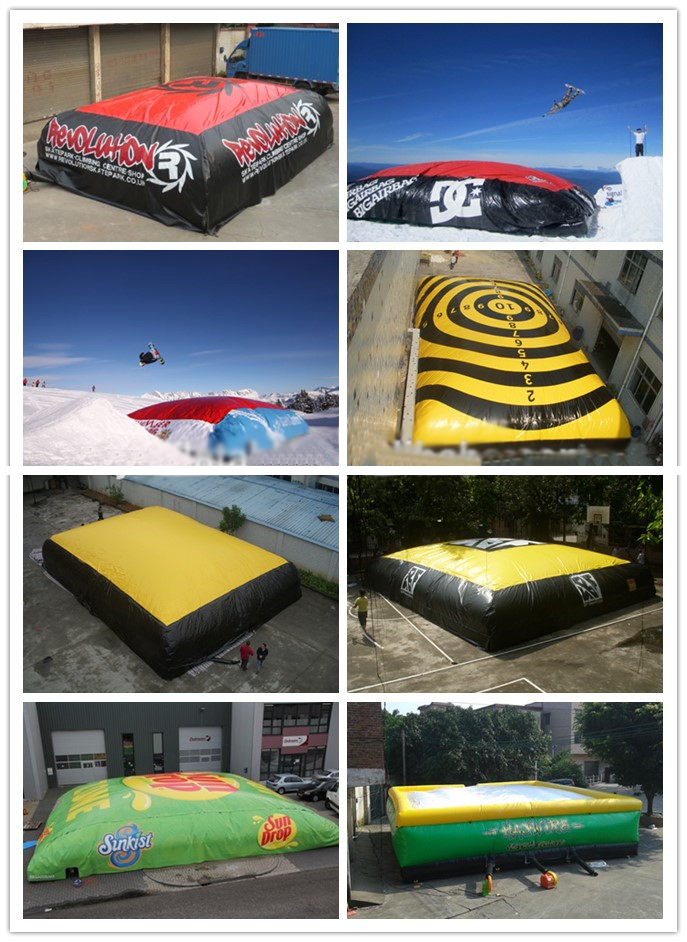 1、free design
2、free repair kit and the after- sale service
>