At present, inflatable igloo tents have become quite popular across the globe and many individuals are using them on a wide scale. However, prior to purchasing these types of tents, it will be important for you to be aware of certain facts and things regarding the product. This will help you to make a prudent decision while going for the product and you will be able to select the appropriate one for your personal requirements.
Let us look at the various benefits that you will get from these types of tents out there.
Arrange events successfully
With this kind of astounding tent, it will be possible for you to arrange any particular event and get an increasing number of audiences than ever before.
Moreover, it will be possible for you to organize the gathering in an organized and innovative manner which will provide a brand-new experience for everybody out there.
The good thing is that you will be able to place whatever you like under this amazing inflatable igloo including food, beverages, tables, chairs, and any other necessary staff such as air conditioners. There is no doubt about the fact that open-air parties are extremely enjoyable and fun. However, in case there is any rain or snow, it is going to ruin your pleasure and enjoyment in the long run. Fortunately, these types of tents will help to safeguard your guests as well as all the items underneath them and the party can be continued without any problem whatsoever. This will help you to save your money as well in the long run.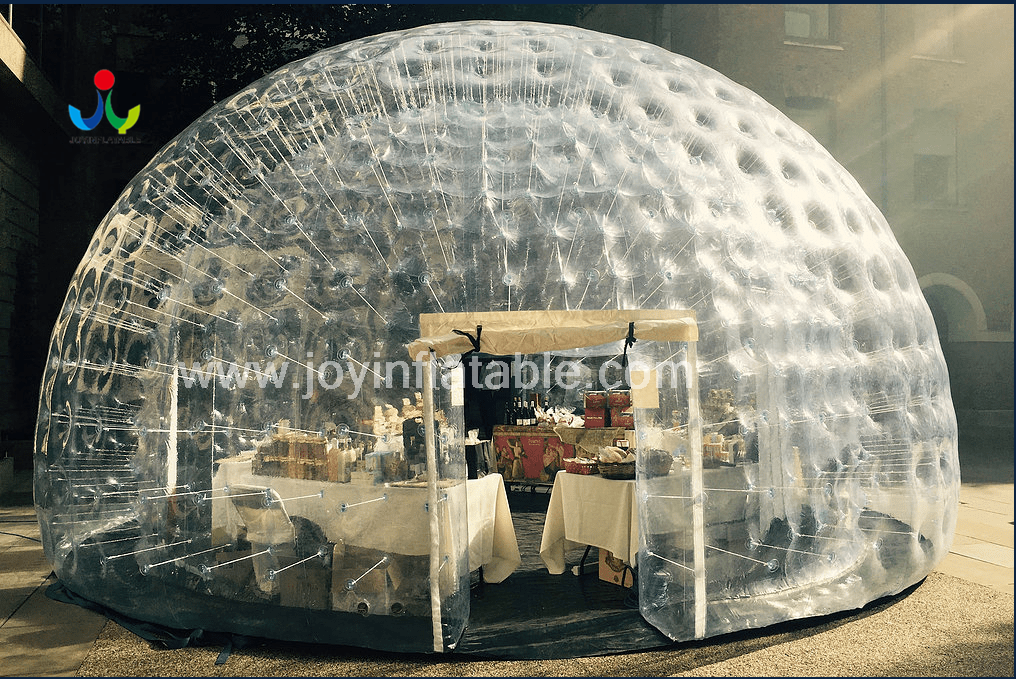 Attractive
Now, we will emphasize the visual aspects of this type of tent. Being extremely attractive because of their innovative shape, these inflatable tents actually resemble the real igloo structures. Apart from the shape, the functionality and quality of these tents are likewise a big advantage in the long run. It will be possible for you to have an inexpensive and top-quality building for different types of occasions including parties and a variety of other events and you can also use them for quite some time in the future. Apart from this, these inflatable igloo are appropriate for both outdoor as well as indoor activities.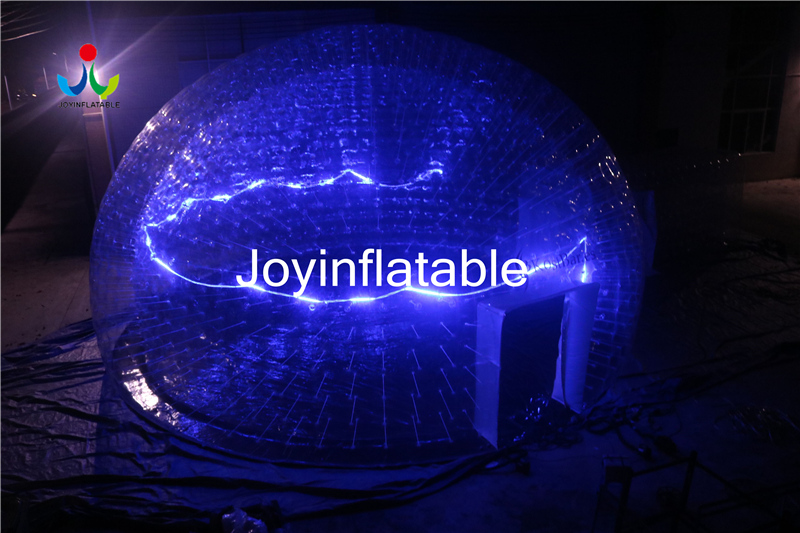 Simple to set up
You'll also not find it difficult to set up this type of tent in any situation. The only thing that you require to have for setting it up successfully will be an electric pump or blower. You simply need to attach the hose of the tent to the pumps or blowers and it will help to inflate the stuff in no time at all. This is applicable to even the biggest inflatable tents out there. There is no requirement for making any metal construction for setting up this tent and waste your precious time eventually. Once the installation is finished, you can easily fix the tent to the ground by making use of certain heavy objects. These objects are essential for any area experiencing a strong breeze and also during inclement weather conditions. Apart from the strong breeze, an inflatable igloo is also 100% waterproof and there is no possibility of rain to disrupt you or the party by any means. You along with your guests and other objects will be able to stay safely within the tent in spite of the heavy shower outside. Deflation is also pretty simple and you simply need to open the valves and wait for the air to come out. The entire process will take only a few minutes. Moreover, there is no need for you to spend any additional labor for doing this at all.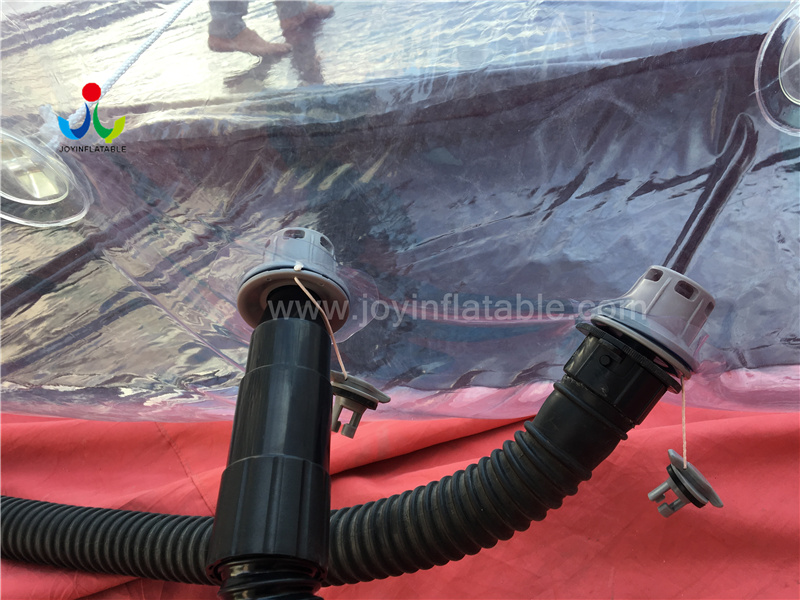 Durable
These types of tents have been constructed from top-quality fabric that is water-resistant and long-lasting and will serve you for many years to come. It will be a great investment on your part to have this type of amazing tent which will prove to be cost-effective in the long run. Apart from the fantastic design and quality, these inflatable tents are extremely lightweight and therefore, you can easily carry them anywhere you want. It is beyond doubt that you will be spending a fantastic time in this tent irrespective of whether it is a sunny day or it is raining outside. The water-resistant and flame-resistant features help to make this type of tent all the more lucrative and appealing in the long run.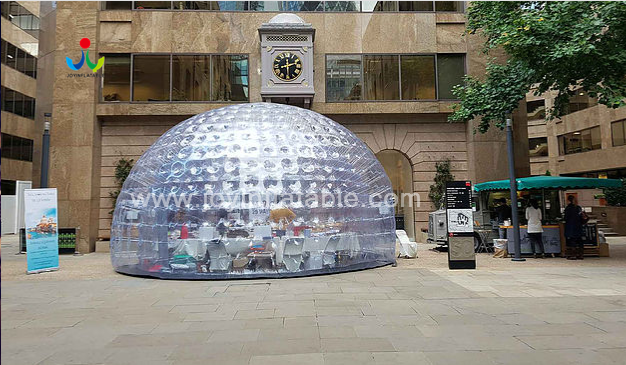 Used for renting
It is a fact that inflatable igloo tents are quite affordable to purchase and you can also rent them out when you do not require them for your personal use. This business is quite lucrative and it will help you to generate lots of cash. It might be the fact that you do not have any backyard for setting up the tent and in that case, renting it out will be the ideal option.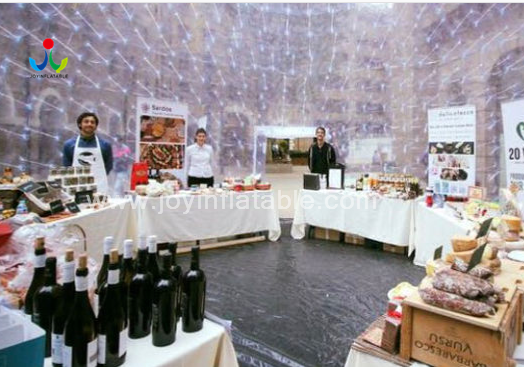 Advertise your own business
Moreover, it will be possible for you to advertise your business in an effective manner. For example, in case you have any online store then using an inflatable tent will help to make people aware of your online business. It will be the most effective way of showcasing your products in different areas without investing a lot of cash or even renting stands. If you are an artist, you can also use the inflatable igloo tent for making the people aware of your talent. This will help to jumpstart your career effectively and you will be able to showcase your talent in spite of the weather being bad.
Guangzhou Joy Inflatable Limited is a professional inflatable tent manufacturer. The company has a reputation for manufacturing all kinds of inflatable tents, water parks, and airbags. The products are used widely in exhibitions, sporting events, and advertising, indoor as well as outdoor playgrounds for children, amusement events, and so on. The inflatable igloo tent is one of their products which has gained immense popularity in recent times. This product is quite durable and convenient as well as portable which you can use whenever and wherever you want.