Things You Need to Know before Buying An Inflatable Bubble Tent
Tents are widely used among daily life. Among all kinds of tents,inflatable bubble tents are extraordinary pretty and attractive. Normally they are with dome shape and clear transparent view,which make them good looking. It'll be romantic scenes when couples&lovers lying down and looking at stars at summer night through the transparent dome roof. And it is indeed in that way. Quite a lot excellent feedback are received from users all over the globe. Sounds good and want to give a try? Take it easy and read following tips before buying.
1. Inflatable bubble tents are customized products,which means you can select or design your own style. For example, size(diameters),shape(mainly dome),color(white,grey,transparent etc),logo printing are main factors concerned. Any other special requirements can be also communicated and confirmed with manufacturers.
2. Generally,an inflatable bubble tent includes two main parts,the entrance tunnel and the bubble ball. In most cases, the bed is placed in the bubble ball ,while daily necessities is placed in the tunnel. Sometimes people prefer to leave the tunnel empty so that people can pass the tunnel freely.
3. Majority of inflatable bubble tents are applying PVC material. It's a kind of environmental materials,which is lead free and with UV protective performance. At the same time,PVC is a good choice when considering strength performance. The main parameters of PVC are listed as follows:the tensile strength is 2870.43N/50mm(warp) and 2279.06N/50mm(weft), the tear strength is 562.3N(warp) and 521.5N(weft). In a word,inflatable bubble tents are strong enough by using high quality PVC materials.
4. Inflatable bubble tents have good performance regarding durability. As mentioned above,inflatable bubble tents are mainly made of PVC vinyl, which is waterproof and fireproof. Given that inflatable bubble tents are used at outdoors, good performance of waterproof will ensure durable use. Normally, inflatable bubble tents can be used continuously for 3-5 years.
5. Inflatable tents are always matched up with a blower, a set of repair kit, installation guidance and other necessary accessories. Before purchasing,it's a must to confirm with your supplier. One more important tip,there are several specification regarding the blowers,European,American,Arabian etc. Make sure the supplier offers the exact correct blower which is available in your country.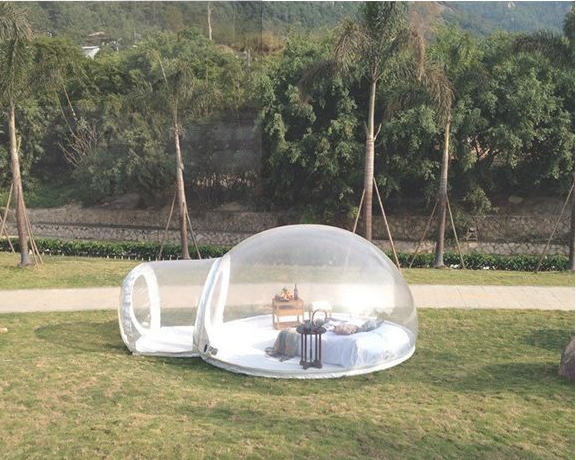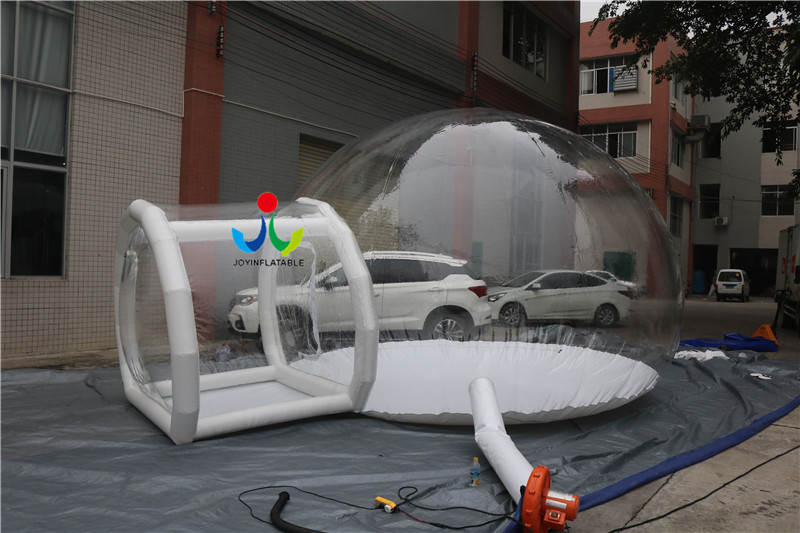 Click https://www.joyinflatable.com/inflatable-bubble-tent for more tips and help.