Are you still worried that there are always lots of children visiting your home, noisy, and unsafe jumping up and down making trouble for you? Maybe you think it's too boring for a young person to have a party with only cookies、wine or gossip?
It's time to create your own Kindom of Fast and Furious!
The Inflatable King of the Hill Challenge is an exciting Fast-paced game in which players challenge the speed of flow. Players prepare at the foot of the giant inflatable mountain. A game allows 4 players to play at the same time. Then all the competitors run to the top with knotted ropes to see who can stand up and become the champion! If you're the first to reach the top, you can bounce the others back.
It's fun to be part of it as well as to watch the game. This inflatable King of the Hill Challenge Inflatable Mountain Air Bag is a great visual attraction to your event.
Sorching summer, you can also make it a Water kindom or Bubble kingdom to raise the difficulty level and have more fun, just any way you like.
Guangzhou Joy Inflatable Limited is committed to the development of various air cushion products, products sold at home and abroad, received praise from all walks of life.
The air cushion material is strong, non-toxic and safe. It's also great for kids ages 7-12. In the family, it only needs to be led by the older children, and then the children's play area can be limited, as for the adults, you can do your own business.
If you run a Children's Park, contacting us for more dynamic items for your Children's Park. Through detailed discussion, we can customize the Inflatable Mountain Air Bag of your own size、colour. Of course, if you need, you can also choose to print the specific logo, or make any kind of game air cushion.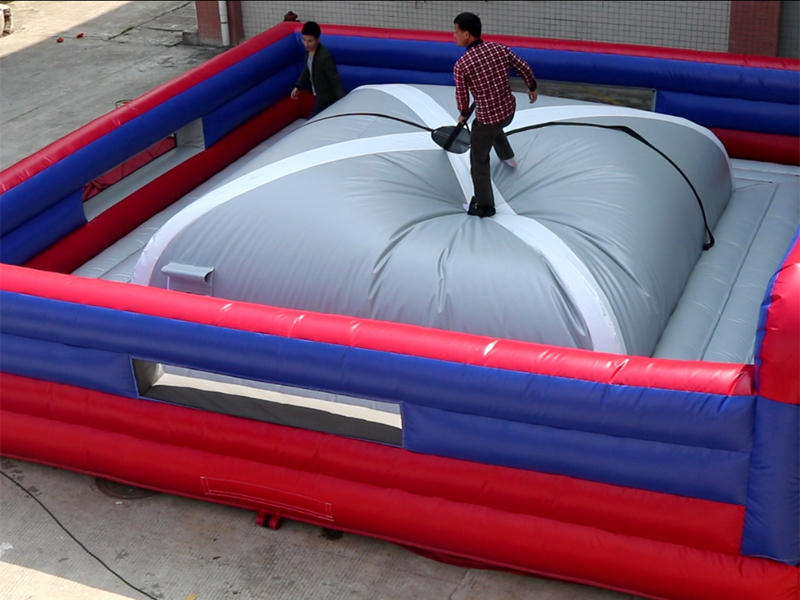 So if you want to save time and effort on your babysitting, or just looking for some excitement, our factory - -Joyinflatable might be a good choice. We have more professional data and physical evaluation video, if you want further cooperation, you can click here (https://www.joyinflatable.com/airbag-jump-stunt-trampoline)to know more.