Super Popular Games of Inflatable Air Bag &
Inflatable Trampoline Park
Trampoline park(or as inflatable air bag) grow its popularity soon these years. It's getting more and more popular with young people and teens. There is no doubt that people can get much pleasure from it. While there are also quite a few new games which people can obtain joy from. Following are some fun games.
Before joining any games below,make sure you are mentally prepared and well equipped . That is to say,you need to prepare to encounter excitement,happiness and armed with professional jump socks. The most important thing is that every player must take care and avoid getting hurt or injured.
1. H-O-R-S-E . This is a game which needs 5 players or more. Firstly,a prescribed location on the Inflatable air bag and a prescribed move need to be decided. Then players completed the stipulated move at designated location. Unfinished move or wrong place are regarded as fail. The one who fails will get a "H". If he(she)fails again, then he(she) gets an "O". Once obtaining a full "HORSE",the player gets knocked out from the match. On the contrary, the one who gets least letter is the final winner. Get more detials for the inflatable air bag pls click here https://www.joyinflatable.com/inflatable-air-bag-for-sport-games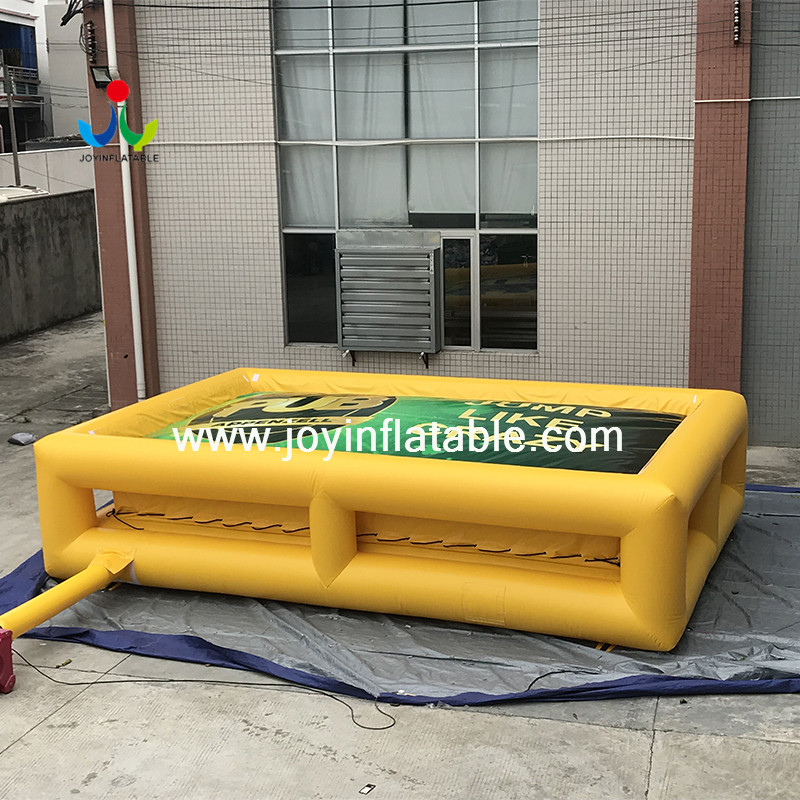 2. SIMON SAYS. OK, this is so popular all around the world. And there are many ways to play this game. Here,a simple game suitable for inflatable trampoline is introduced. Number of members is not strictly required,while 3 or more players are suggested. Generally,more people brings more fun. First of all,each player needs to name his(her)own slogan and decide his(her) own move. For example,Bieber's move is jump,then his slogan goes like "Bieber says jump". During the game,when Bieber is called by other player,he needs to say"Bieber says jump" and jump up high at the same time. If he doesn't react,or jump with out saying his slogan, then he is out of the game. The final survivor will be the winner.
3. SLAM DUNK CONTEST. For basketball fans,they all hope to dunk like Michael Jordan,Vince Carter etc. Inflatable trampolines may make their dreams come true. With the help of trampoline,people can jump up high easily,much higher than on the ground. Players can perform all kinds of dunk ,and select the most impressive one. Normally the most difficult or creative dunk will be the highlight of the match,and the dunker will be awarded "DUNK KING".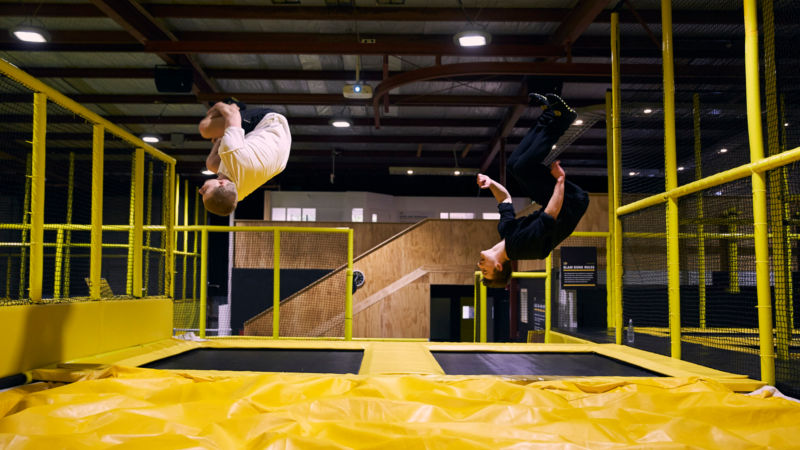 There are also other fun games. These three games will bring you much fun.