Materials
Oxford Fabric which is waterproof ,fireproof and u/v protected
Warranty
3-5 years
Inflate and Deflate
Easy to install and take down

Workmanship

Sewing machine technology: double stitching everywhere and strong reinforcement at joint part .
Features : work with the blower all the time
Printing
Logo printed by Digitally printing or Silk-screen printing
Air Pump(airtight product)
Air pump with CE/UL certificates, 110V/220V, various powers
Accessories
Blower or air pump , repair Kit ,Glue ,Carry bag (for free )

Package

Inflatable product is packed by heavy-duty PVC carry bag;
air blower/ air pump is packed by exported standard carton.
No1: This inflatable cube tent that is suitable for any events, it is easy to install it at any where on any time you like
No2 : We can also install RGB LED inside, and then you can change 16 colors by controller.

No3: Operational as an indoor or outdoor space, this solution does not constrain the user by weight or installation time.

Where is the party tent
bg
The inflatable cube tent come in various sizes & styles, suitable for any outdoor party, wedding, corporate event, exhibition or festival. The waterproof inflatable structures provide a jaw-dropping temporary shelter for your function, whatever the weather. The sewing tent can be installed quickly and easily by a small team, providing a striking, economical alternative to traditional marquee hire.
The advantage for the inflatable party tent compare with the metal tent
bg
FIRST
In the removal is the same, the metal stent removal and packaging required by the number of more time-consuming are relatively long. And inflatable tents in the demolition only need to let its natural deflated, or electric blower suction can be !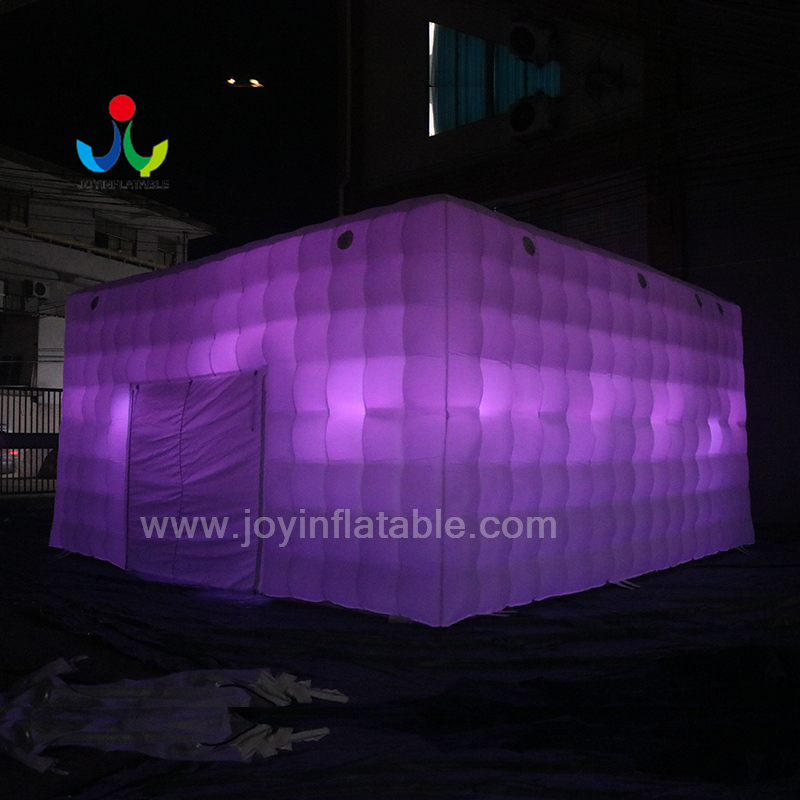 Easy to build up

This inflatable cube tent that is suitable for any events, it is easy to install it at any where on any time you like and easy to disassembe .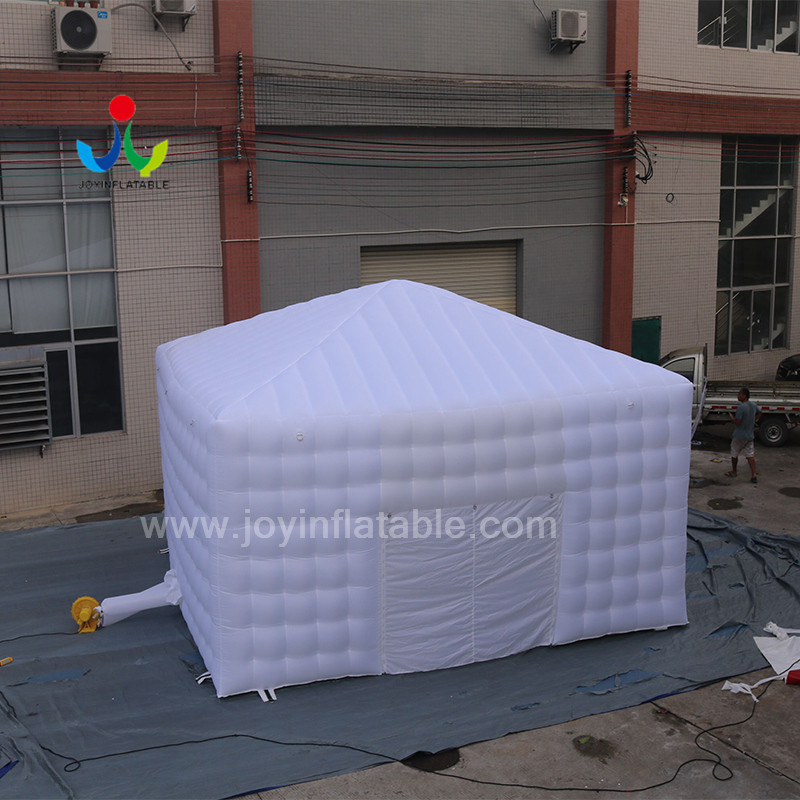 Professional Printing Service
You can see the left and the right of the door with logo print (Shaped like a horse) We bring in professional HD printer for product printing and the printing result can reach 1400 DPI. Besides, oil coating protection is added to resist UV, aging and scratching, which ensures a long-lasting company and brand profile.
Sewing machine for Cube silver tent and high-frequency heat combined for dome tent with the process of production, gas column with PVC double-sided coated cloth, tarpaulin waterproof, anti-ultraviolet materials, with fast forming, high strength, fire, mildew, anti-ultraviolet, moisture Etc. Tent for the inflatable tent, tent frame for the gas column structure, compared with the general metal bracket tent, with a light, folded after the small size, easy to carry and so on.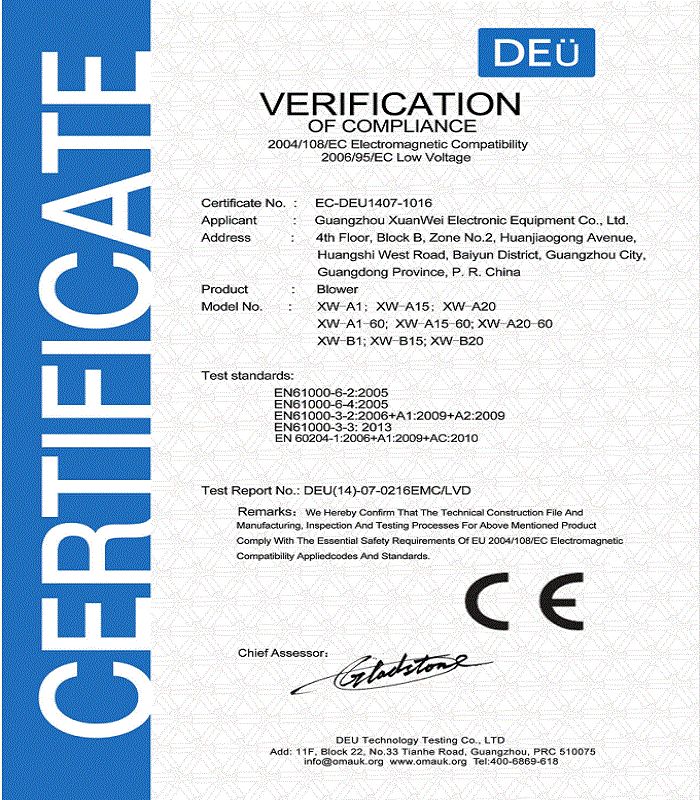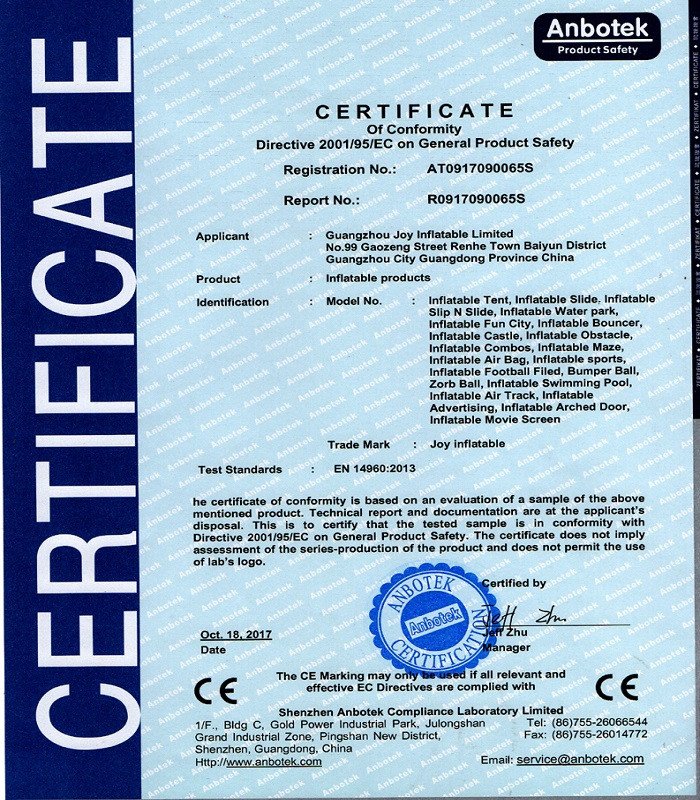 How to do when the tent Leak
bg
If you find a leak, you can wipe the air column first, then apply the surface with soapy water to check the leak. Leakage point If it is a small hole, you can use a small piece of circular maintenance cloth (any specifications of the inflatable tents inside the standard), and then brush dispensing, to be dry after the paste on the leak.
If the leak at the gas column heat seal at the opening of plastic, can be divided into the following steps:
1. First clean up the bonding surface.
2. Guangzhou Joy Inflatable Limited of the inflatable tents will be issued to the bottle of glue, inflatable tent column dedicated plastic, it will be painted on the pre-adhesive surface, must be painted evenly, the thickness of the appropriate brush map twice, you can Sticked up.
3. The shape of the mouth to be designed into a circular or oval, try to avoid the square and acute angle interface shape, lap width can not be less than 30mm.
4. To be glue after evaporation, can be bonded, patch to be flat, no wrinkles, rolling, scraping, while the supply of heat with the hair dryer, easy to bond. Adhesive after 6 hours can be inflated.

1、free design .
2、free repair material and repair video.