Materials
DWF(double wall fabric ) and 0.9mm PVC which is waterproof, fireproof and u/v protected
Warranty
1-3 years
Inflate and Deflate
Easy to install and take down

Workmanship

Sewing machine technology: double stitching everywhere and strong reinforcement at joint part .
Features : work with the blower all the time
Printing
Logo printed by Digitally printing or Silk-screen printing
Air Pump(airtight product)
Blower with CE/UL certificates, 110V/220V, various powers
Accessories
Blower ,repair Kit ,Glue ,Carry bag (for free )

Package

Inflatable product is packed by heavy-duty PVC carry bag;
air blower is packed by exported standard carton.
What is Snowboard Airbag Landing Pad Safety Air Bag
bg
Tumbl Trak Tumbling Panel Mats are among the highest-quality tumbling mats on the market today. Our tumbling gymnastic mats are made with durable 18 oz. vinyl as well as industry standard cross-linked polyethylene foam. Each mat is easily transported and folds into easy-to-manage sections for storage at home or at the gym. Each mat offers 2ft wide folding panels in a variety of colors with Velcro on two ends.
Where is the Snowboard Airbag Landing Pad Safety Air Bag
You knowTumbl Trak's folding panel mats are perfect for gymnastics, cheerleading, dance, martial arts, special needs, yoga, Pilates, exercise and much more! The mats are great for use at home or at the gym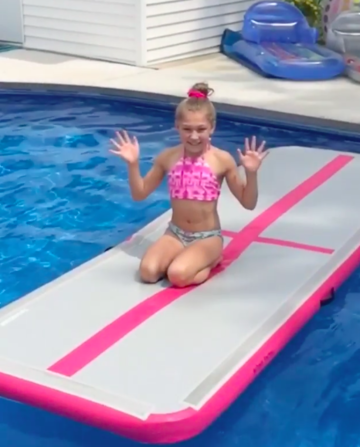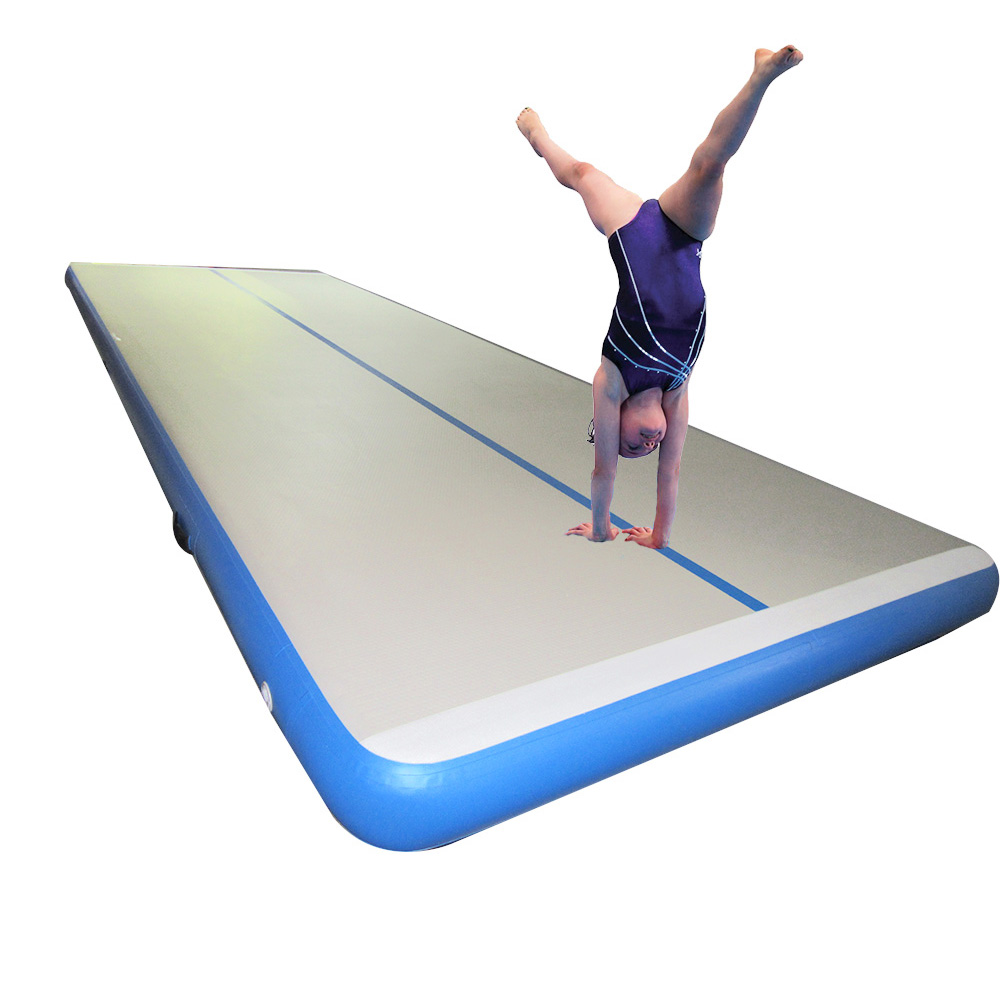 Advantage of the Snowboard Airbag Landing Pad Safety Air Bag
bg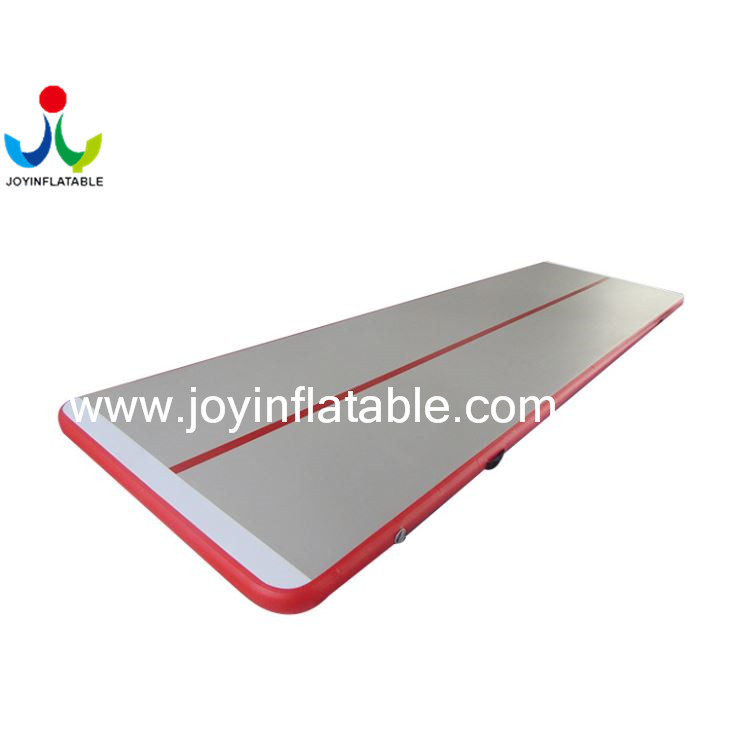 Removable storage for easy carrying, flip professional magic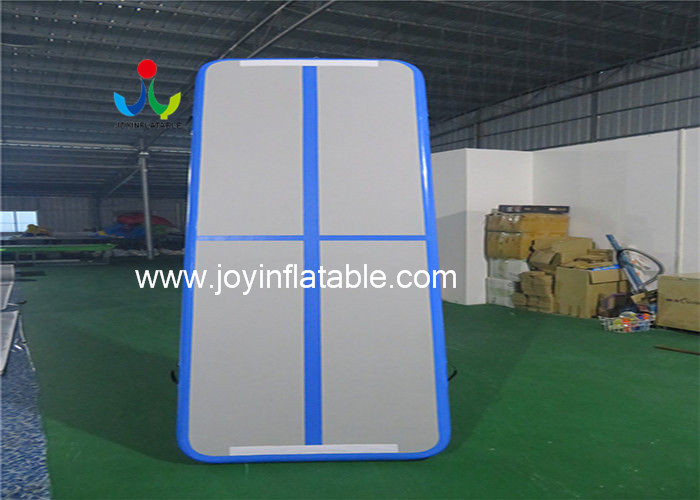 2.
DWF(double wall fabric ) materials
Environment quality Non-toxic tasteless DWF double wall fabric and 0.9mm PVC materials .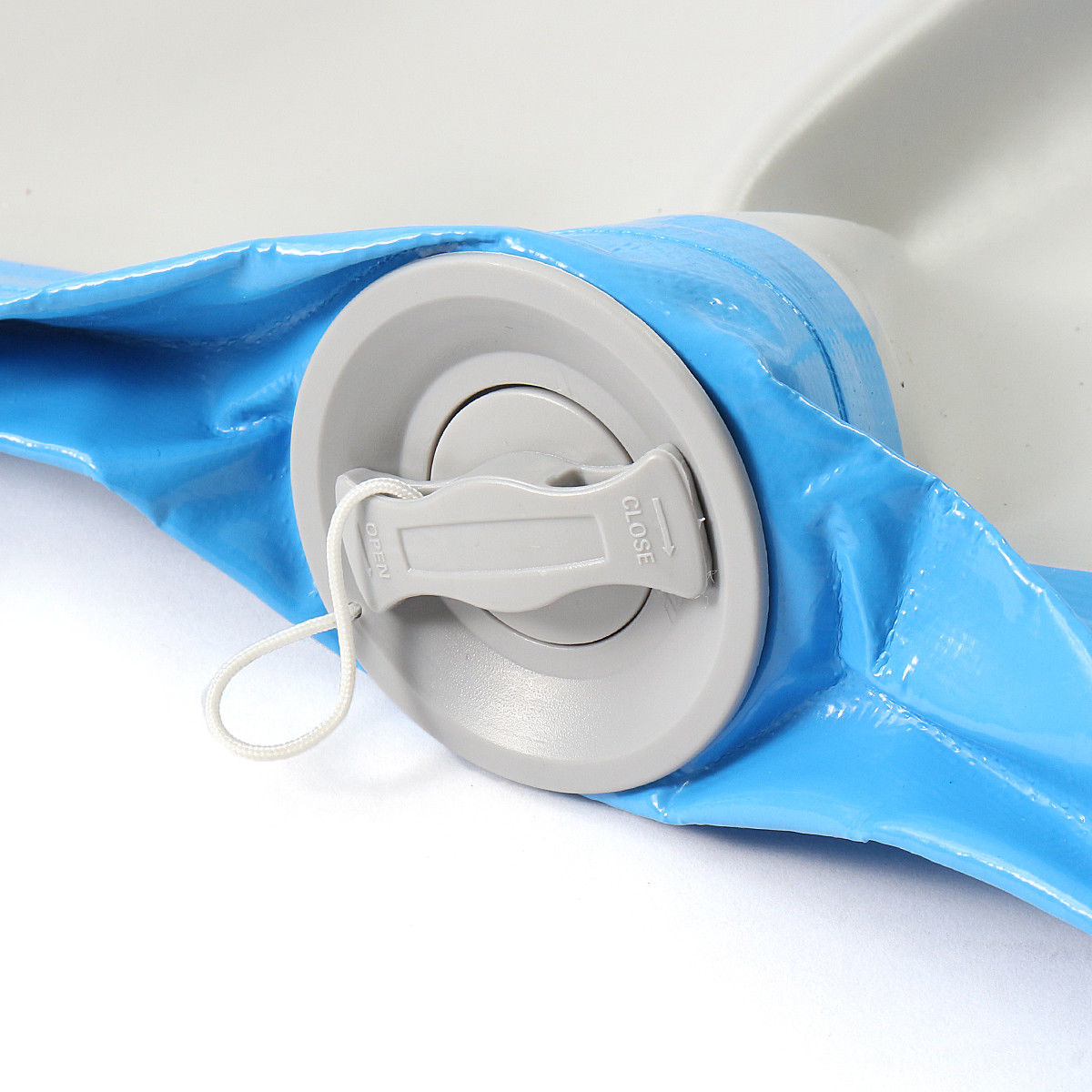 The air plug effectively prevents unnecessary dust from entering and will not be lost at will.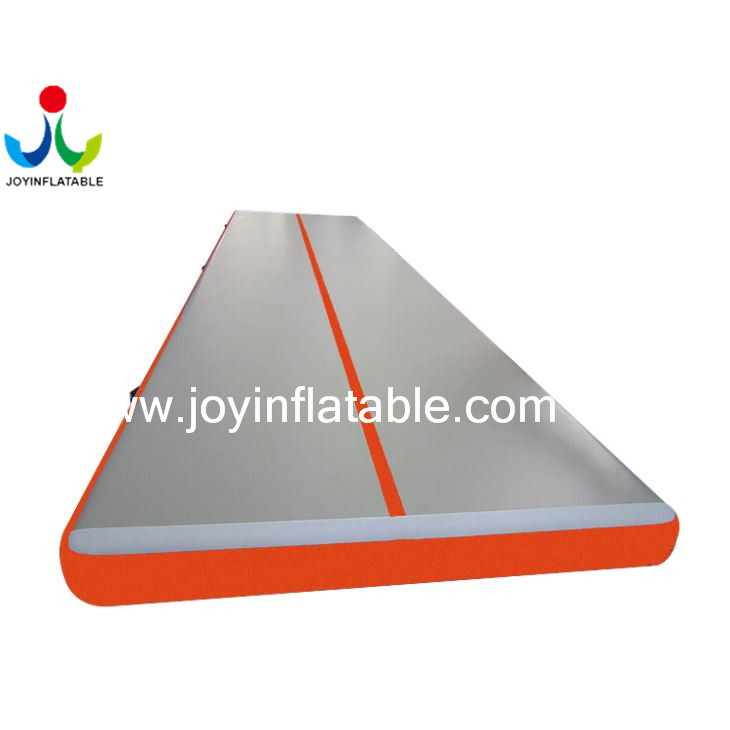 easy to buckle gear ,seamless splcing ,convenient installtion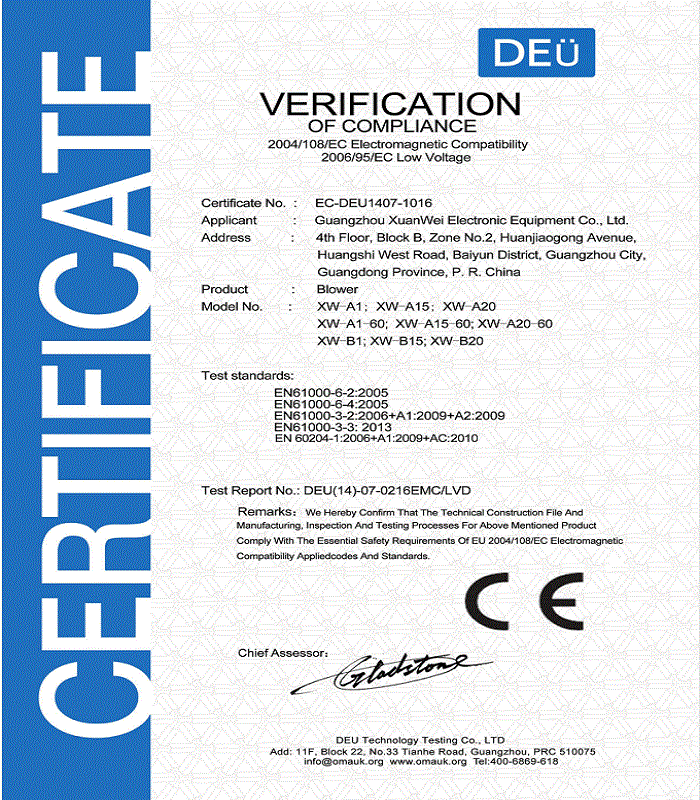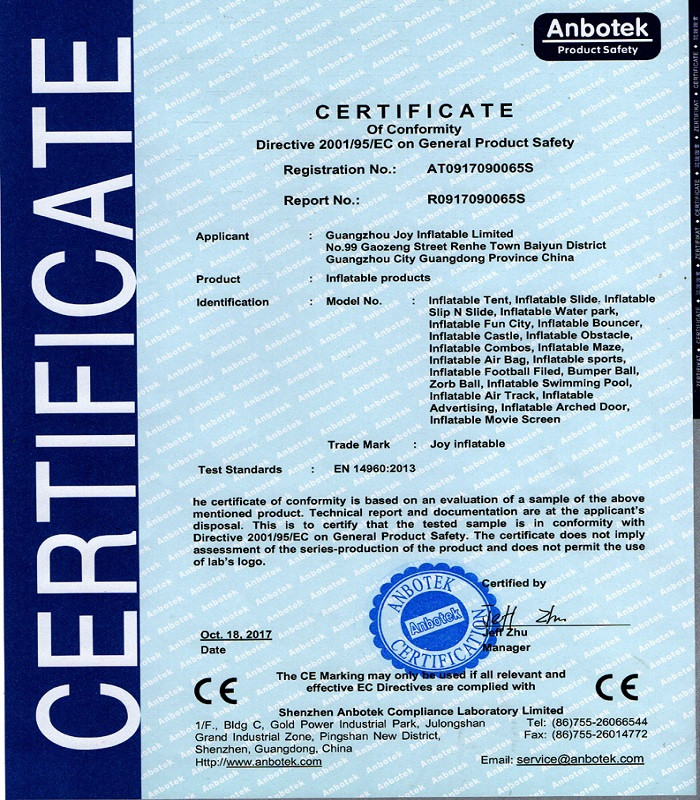 How to install the Snowboard Airbag Landing Pad Safety Air Bag
bg
1.Firstly Insert the Nozzle of the blower into the blower pipe and then tight alternative air inlet with a rope.
2.Turn on the blower start to inflate the airt bag .
3.When the air bag was be built up in the foam pit and check every stake was be inflated or not .
4.After the air bag was be inflated perfectly ,pls turn off the blower to deflate and then put the cover on the stakes .
5.Spread out and flatten the cover and the last turn on the blower again (Keep the blower work all the time during the use )

How to packing the Snowboard Airbag Landing Pad Safety Air Bag
bg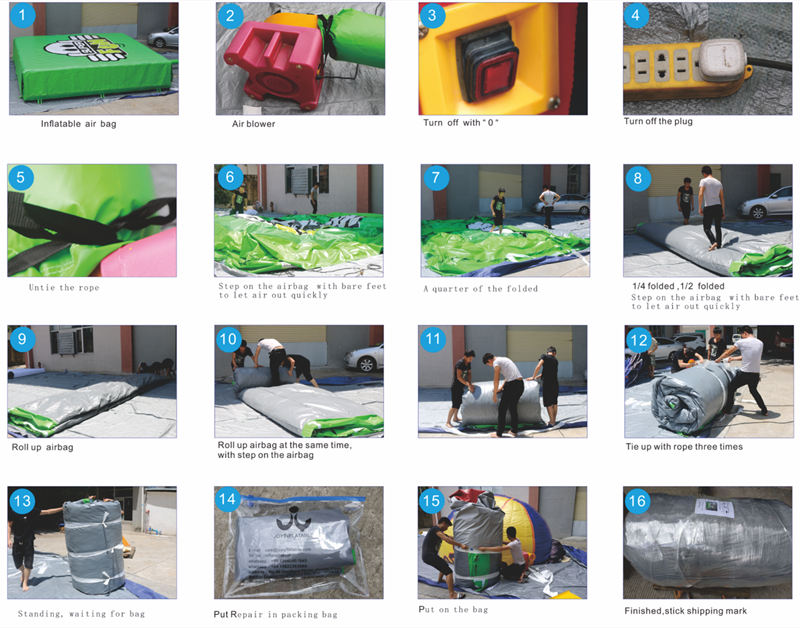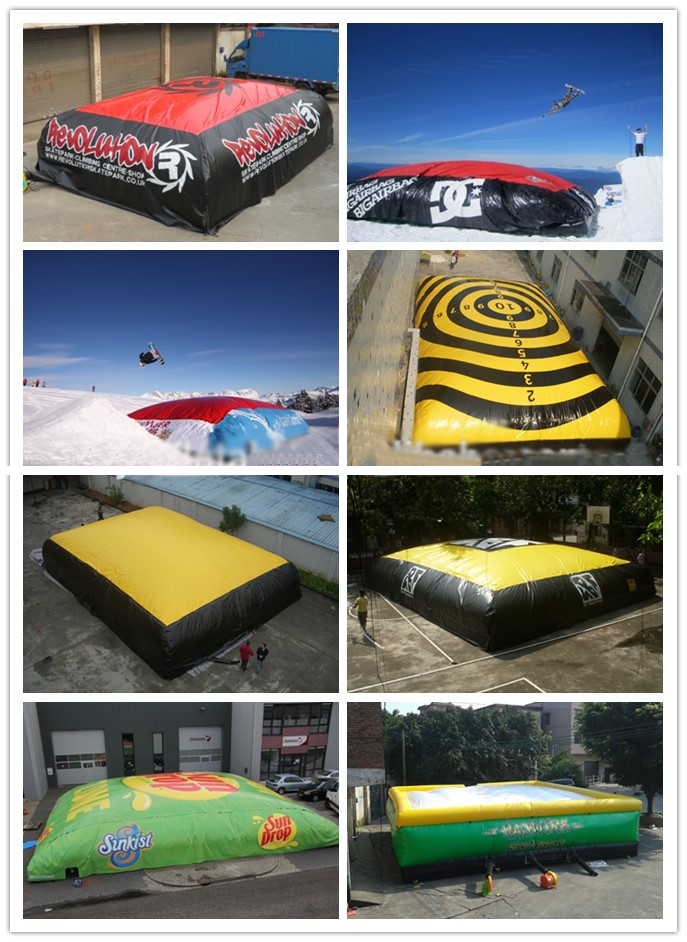 1、free design
2、free repair kit and the after- sale service