Sports date back to thousands years ago. Running,jumping,swimming are human's original and fundamental types of sports. Back then, people didn't realize they were engaged in sports. It's more of natural human activities. After thousands' years of development, sports become more popular. It's already a part of mankind's culture. As Olympic Spirit reveals, people keep pursuing higher,faster and stronger. Nowadays,sports mean much more than those above. Through sports, people can obtain healthy body,fun,happiness, strong will,concentration etc. Meanwhile, during chasing satisfaction through sports,some get hurt due to many factors. It bothers how to play happily without any concern about safety. Thanks to human's wisdom and development of technology, people can enjoy all kinds of sports with various protective equipment. Among them, inflatable sports series are good choices.
There are so many kinds of inflatable sports series popular with people from all around the world, while three types are most commonly seen and popular.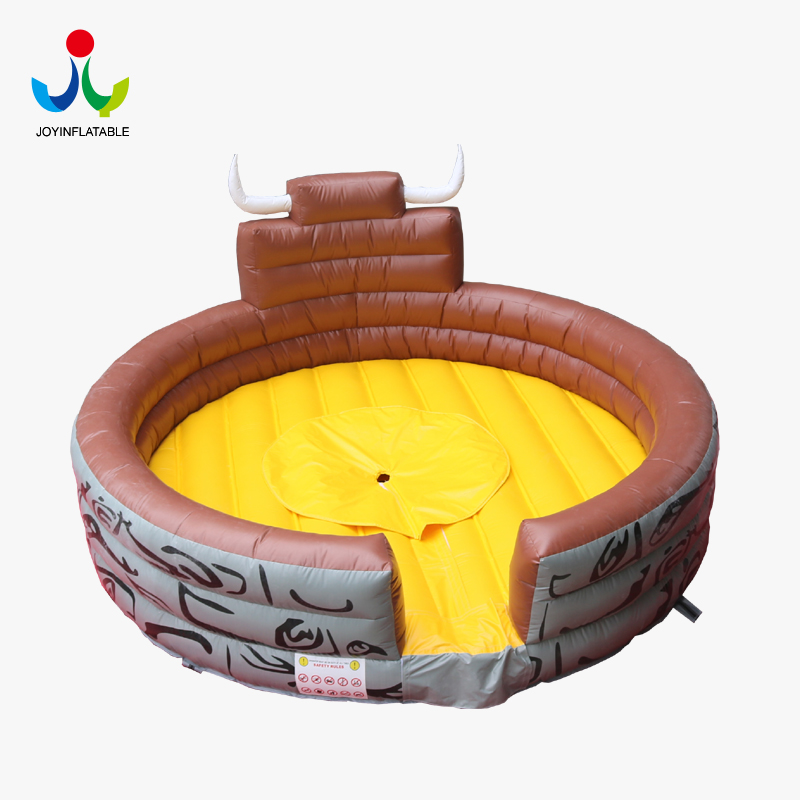 The most popular one is bull riding game on an inflatable mat. Definitely, a mechanical bull will attract all eyes at any parties and events. Rodeo bull riding is just so popular with all ages. It has an electric motor which can control the speed&frequency of bull's rotating and shaking. Young kinds can enjoy the happiness of slow mode,while adults can get excitement from challenging the fast mode.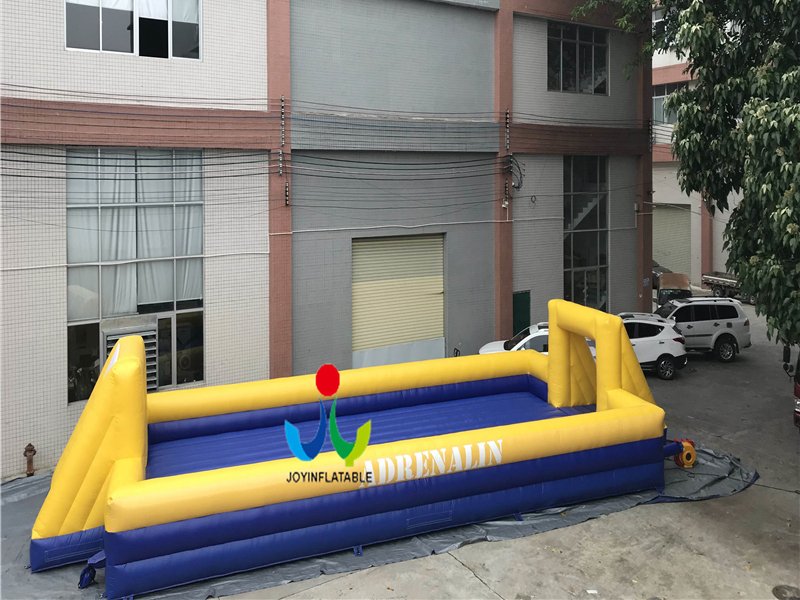 The second one follows the inflatable football field. Without any doubt,football is the first sport in the world. Considering the high cost of field and maintenance of turf, many football fans have to play on sand or earth floor. Now inflatable football field offers a fine solution. It's made of environmental PVC tarpaulin,which is strong and light. It's easy to install ,inflate and deflate. It can be stretched on any ground. With different customized sizes, it can holds FUTSAL or other football games. By applying this convenient mini-type football field, now football fans can enjoy the happiness of football easily.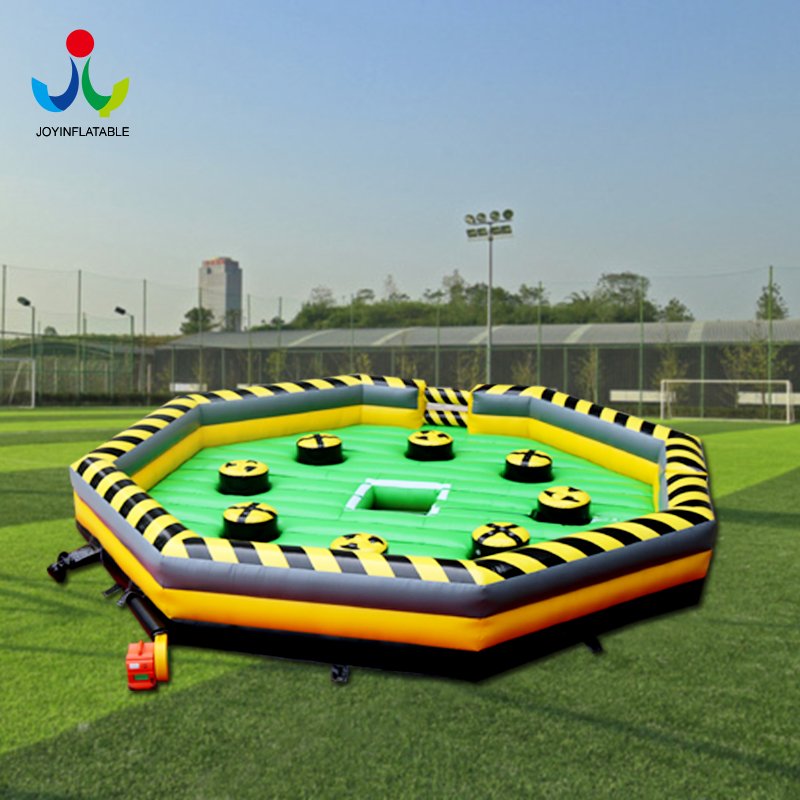 Inflatable meltdown game becomes popular recent years. It's a game which needs 1-8 persons according to the inflatable mat's size. Normally there are two spinning arms and several pedestals. Players shall stand on the pedestals at the beginning, then they need to jump or get down to avoid being swept down as the spinning arms come. The spinning speed can be set from 1-10 levels. This game is recommended for team building activities,family gathering party and so on.
To find the joy through these games,Guangzhou Joy Inflatable Limited will be a good choice. With several years experience of inflatable sports products, it's a reliable manufacturer and server.