Football is an ancient sport that has a long history. It is said that the Greeks and Romans had been engaged in a football game before the Middle Ages. They were on a rectangular field, placing the ball on the white line in the middle and kicking the ball onto the opponent's field with the foot. The game was called "Habastrom".By the early 19th century, football was already very popular in Europe and America, especially in Britain.
Now we can made the inflatable Soccer Football Field to instead of the fixed area transditional football field .Now we can made the inflatable Soccer Football Field instead of the fixed area transditional football field . We made this inflatable football field for our Russia customer, the size is customized 13.8 * 7.8 * 2.4 M for the kids . It is very interesting the rope fixes you in a straight line, you can only move around to play football . The weight of the football field is very light 126kg you can take to anywhere you like playing football .
Materials
Durable 0.55 1000D / 18.5OZ PVC coated vinyl which is waterproof, fireproof and u/v protected
Warranty
1-3 years
Inflate and Deflate
Easy to install and take down

Workmanship

Sewing machine technology: double stitching everywhere and strong reinforcement at joint part .
Features : work with the blower all the time
Printing
Logo printed by Digitally printing or Silk-screen printing
Air Pump(airtight product)
Blower with CE/UL certificates, 110V/220V, various powers
Accessories
Blower ,repair Kit ,Glue ,Carry bag (for free )

Package

Inflatable product is packed by heavy-duty PVC carry bag;
air blower is packed by exported standard carton.
What is inflatable Soccer Football Field
bg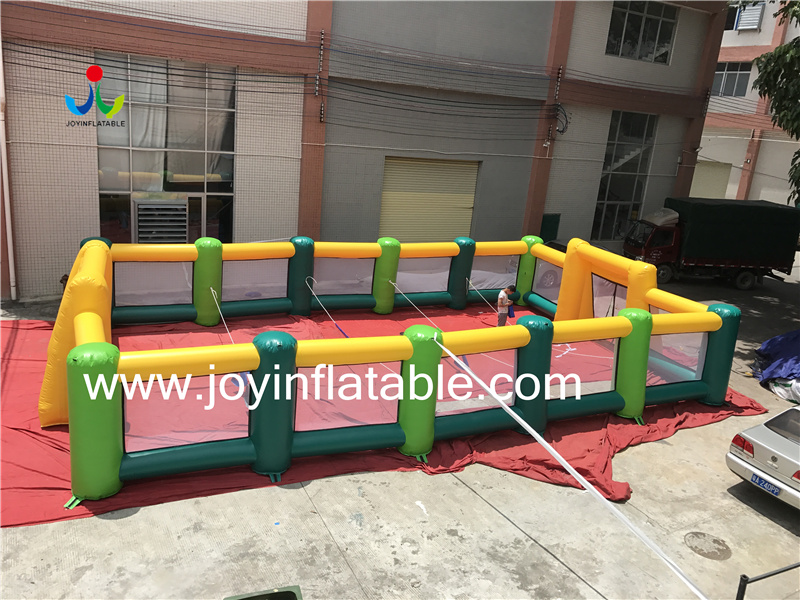 The inflatable football pitch is ideal for Field Days, Fetes, Schools, Local
Festivals, Youth Games Development, Corporate and Charity Events. The
pitch dimensions 14*6M which is ideal for Adult 5, 6 and 7 a side and all
underage GAA games (same as used by the Leinster GAA Roadshow). It can
also be used for adult 5, 6 and 7 a side soccer and all mini soccer games (as
per FA guidelines). If you like our Inflatable Football Pitch, you may also like
our Bubble Soccer!
Where is the Soccer Football Field
Inflatable soccer field is a more convenient inflatable product for people of all ages who like playing football. Compared with the traditional football field, inflatable football playground is very easy to install and light to very light to carry. It is made of commercial PVC tarpaulin that it can be inflated and deflated fast. Meanwhile, the size, color, even the appearance of this kind of inflatable football pitch can be customized according to the requirements of customers.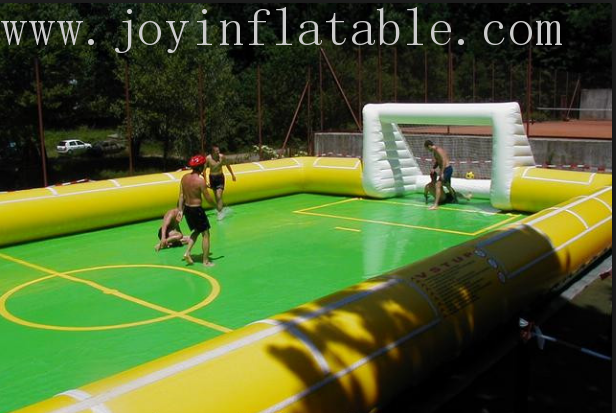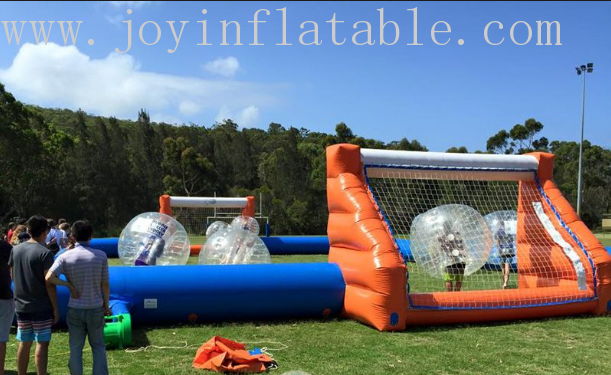 Advantage of the Soccer Football Field
bg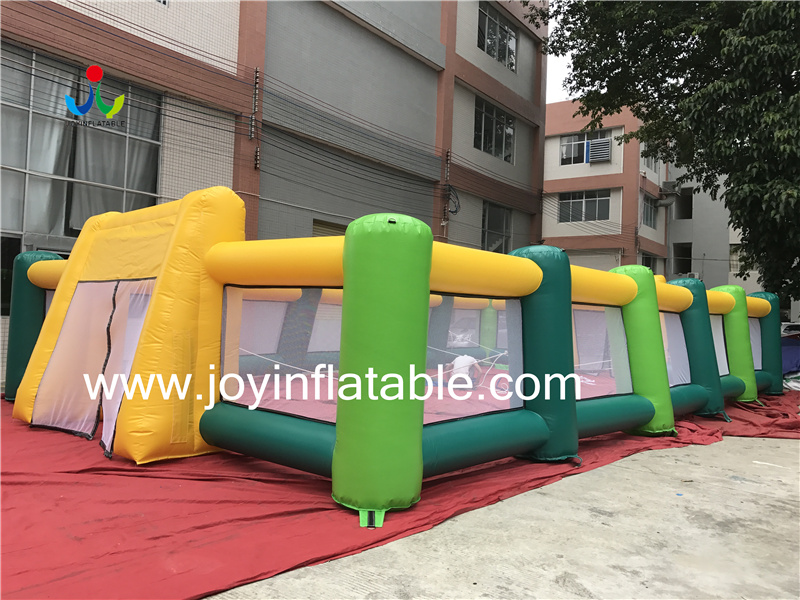 1.Reinforcement
Double stitching everywhere and strong reinforcement at joint part .We make reinforcements at every weak points like welding seams, inside baffles, conner ect.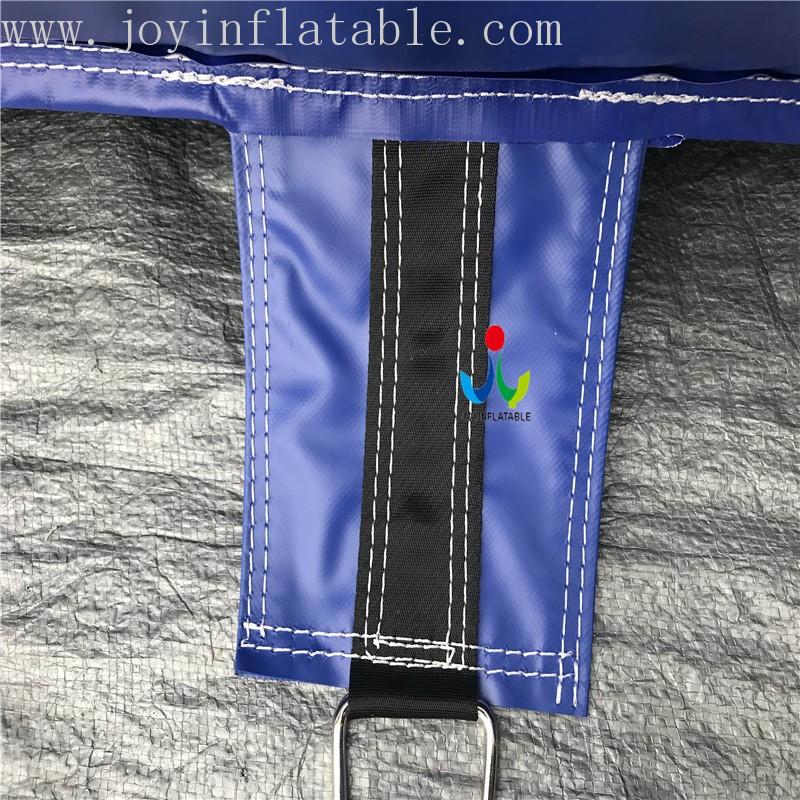 2.
Stainless steel D Anchor
The D anchor is stainless steel will be not rust and we make reinforcements at the D anchor .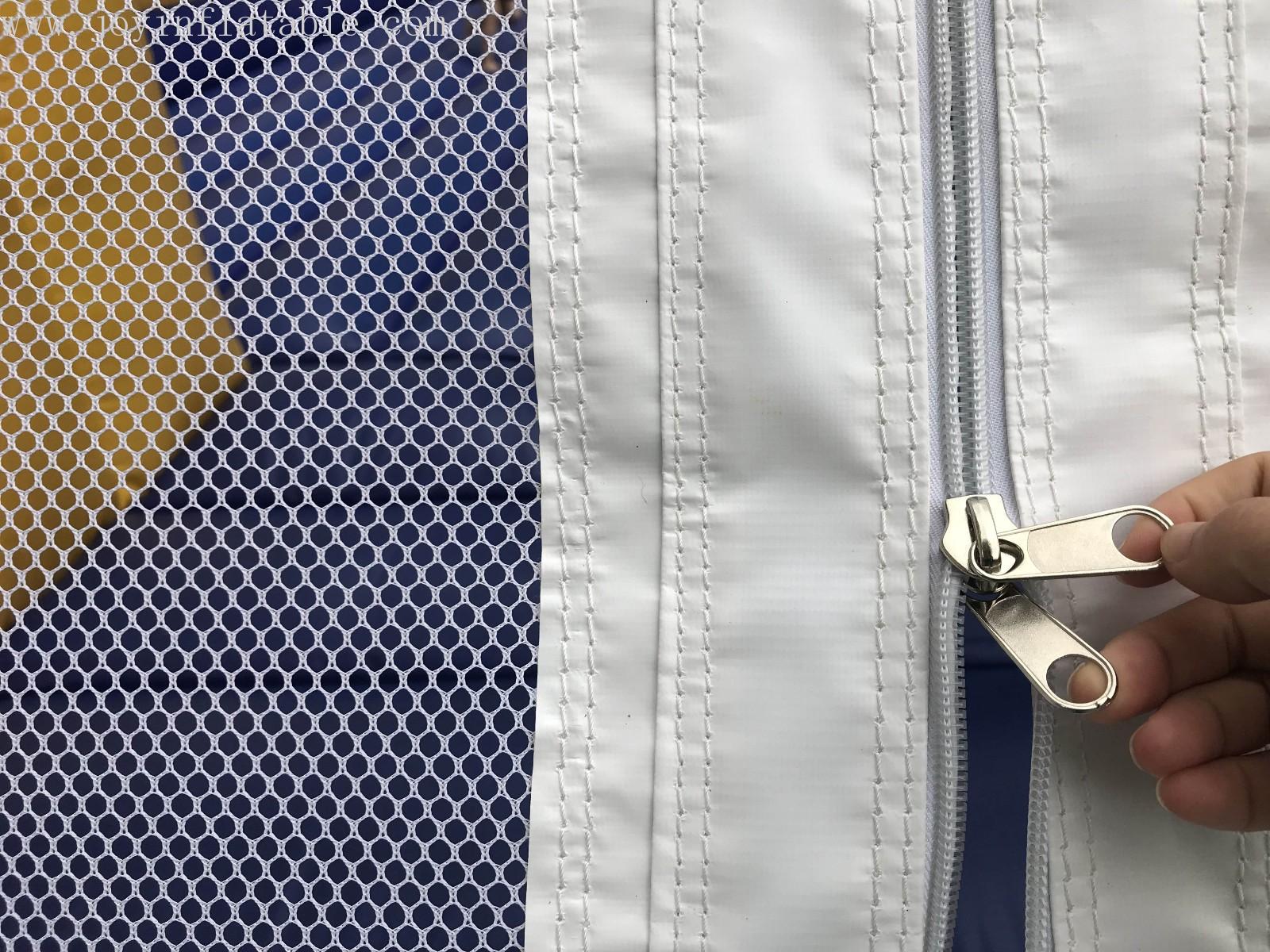 3. two-way separating zip
The goal is with two -way separating zip it is very convenient for the player come in or out .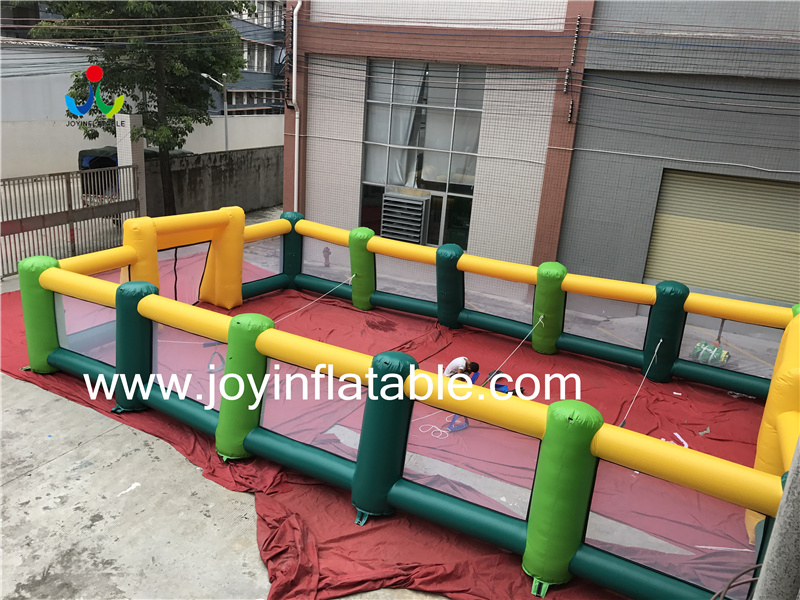 4. play everywhere
During your special event, Foot Air's inflatable pitch makes it possible to replicate a playing field similar to indoor football.
Whether used during special event tours, sponsor activation events, the creation of a beach-soccer pitch or the organisation of a football tournament, this inflatable football pitch adapts to any kind of event and any kind of environment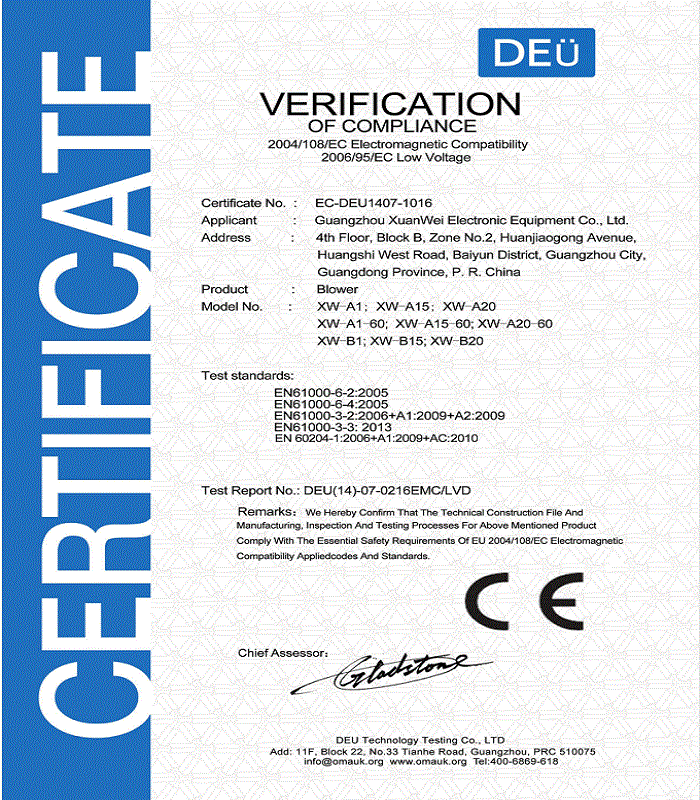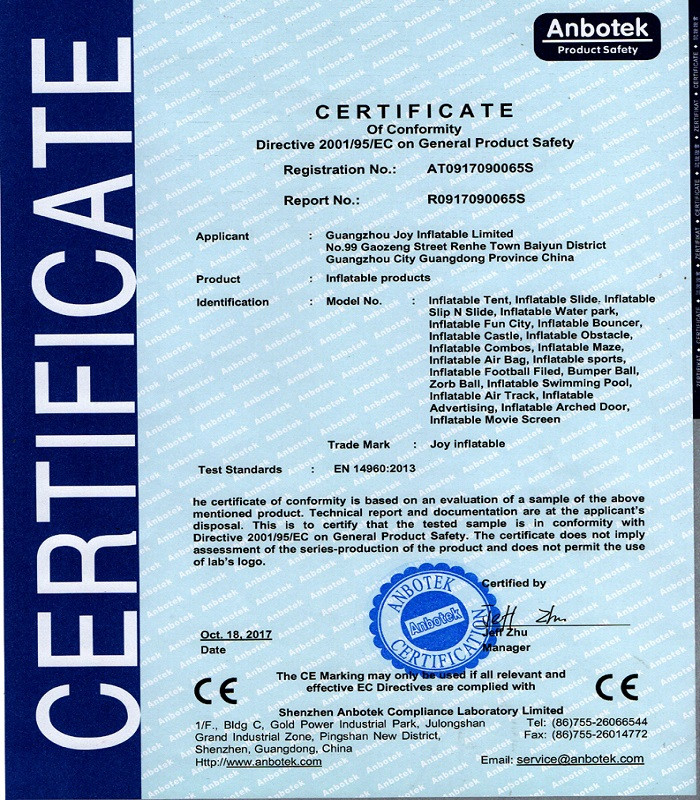 How to install the Soccer Football Field ?
bg
1.Firstly Insert the Nozzle of the blower into the blower pipe and then tight alternative air inlet with a rope.
2.Turn on the blower start to inflate the football field .
3.When the football field was be built up you need fix the inflatable soccer fofotball field on the groud with string .
4.Pls notice the football field need inflate with the blower all the time .


1、free design
2、free repair kit and After-sale service