Trampoline Park
Trampoline is a kind of gymnastic sports which requires strong body and professional skills. The athletes need to perform various acrobatic moves in the air by getting bounced up high from surface of the trampoline. Due to its beauty&difficulty ,it's always called "Ballet In The Air".

Its history dates back to 19th century. Back then, some circus performers did trampoline-like moves during circus performances. As for the modern trampoline,reputedly it's created by French circus performer Du Trampoline. He made a protective net which helped him practice all kinds of acrobatic moves. That's the original model of trampoline. After years of development,trampoline becomes popular with people all around the world. And in 27th Sydney Olympic Games of 2000, it was listed as an Olympic regulation game. Not only that,trampoline is popular with ordinary persons apart from professional athletes and circus performers.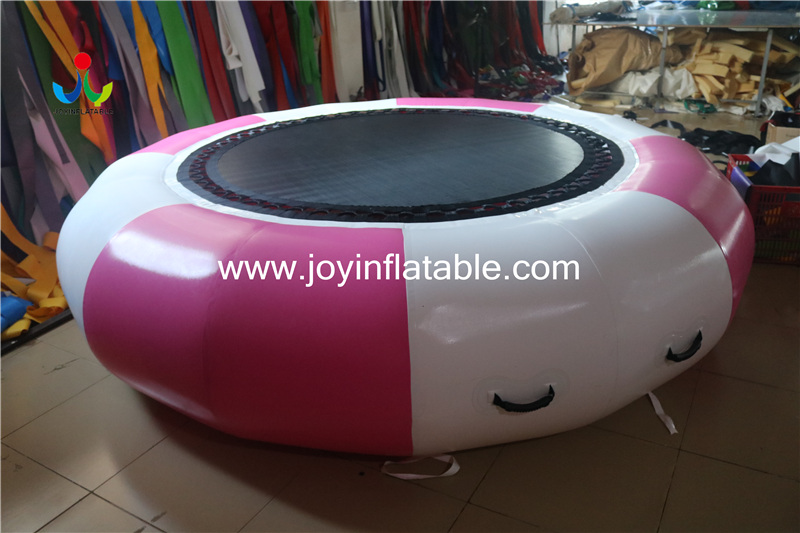 The fast popularization of trampoline is due to several factors,such as the benefits obtained from playing with it,safer sports equipment etc.
Trampoline is a kind of sports which combines fitness,entertainment,competitiveness and spectators in one. By taking part in trampoline sport,you can benefit a lot from it. It's a kind of aerobic exercises which burns much more calories than other sports. With long-term exercise,it can help alleviate obesity,build strong and healthy body etc. More than that,it keeps you away from work pressure &trivial worries and gives you much pleasure&comfort.
Apart from healthy factor,the improvement of sports equipment helps more people take part in this sport. The previous prototype of trampoline was made by hemp rope,which was hard and not that safe. As the technology develops,advanced manufacturing techniques and better materials are applied. Modern trampolines are much more safer and comfortable than previous ones. Recent years,manufactures prefer to use strong and environmental PVC materials. Nowadays,inflatable trampoline parks are quite popular with people worldwide. The inflatable trampoline has several advantages than traditional ones. It's lighter and easy to be installed,which allows people to use it anytime&anywhere. Secondly, due to strong material and fine workmanship, it's soft and safe enough. If you'd like to jump up high in a trampoline park,there's no need to worry about getting hurt. There's a fact that more and more gymnastic athletes carry out training programs on inflatable Stunt Air Bag instead of foam pit.
Guangzhou Joy Inflatable Limited(www.joyinflatable.com) is an experienced manufacturer which is dedicated to create innovative and high-quality inflatable sports products. We look forward to building bright future in company with our dedication and your interest.