Have you ever gotten your hair all messed up because the wind blew so hard during an outdoor party?
Have you ever wished you could dress up for a wedding reception but had to dress like a bear because it was too cold outside?
Do you have to hold a fair on the vacant lot because you cannot afford to rent the space due to the need to control the funds. Worried about rain?
The wind? No. Too cold? No. Too expensive? No.
Hey, man why don't you build a safe, clean, insulated igloo like an Eskimo? Might it can be possible to make the igloo a little less artificial, look a little lighter, and build a little faster?
What, you said I was pulling your leg? No, no, no.
Which is easier to build a tent or a house? The answer is indisputable. Why not consider using a Inflatable Igloo tent when you're having trouble with the above questions?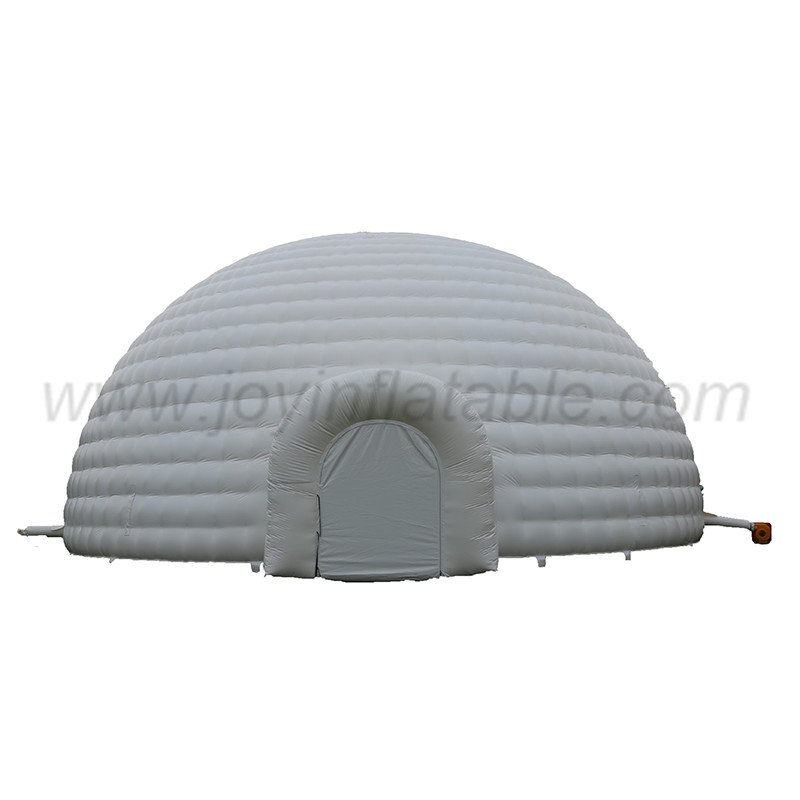 Guangzhou Joyinflatable Limited dedicated to the development of a series of convenient, strong and beautiful household or public air cushion products, the giant inflatable igloo blow up tent for event is one of the popular series. It's beautiful outside, strong and big inside.
the tent The basic model is 68.9 feet long, 68.9 feet wide, and 32.8 feet high in a ball. One piece design, only need to fill the air pump can be built, it's easy to install and take down. This inflatable tent is durable enough to last 3 to 5 years. you can customize the size, colour, logo.
If you are interested in the inflatable igloo blow up tent for events, here is the shopping link of our factory, you can click here (http://www.joyinflatable.com/giant-inflatable-igloo-blow-up-tent-for-event)to know more.
Product test video and the detailed material, appearance, construction, and advantage explanation are all in it. We also have a series of other air cushion products that are highly evaluated.
Click in and take a look.