The inflatable car wash tent is an innovative solution designed specifically for auto detail services, providing a convenient and efficient way to offer top-notch car detailing experiences. This exceptional product combines functionality, durability, and mobility into one impressive package. The car detailing tent is meticulously crafted using high-quality materials that ensure its longevity, even in the most challenging weather conditions. Its inflatable structure makes it incredibly easy to set up and take down within minutes, allowing professionals in this industry to provide their services swiftly and efficiently. Moreover, the spacious interior offers ample room for maneuvering around vehicles while performing meticulous cleaning tasks or applying various detailing techniques. With its portability feature, this inflatable marvel can be transported effortlessly from one location to another without compromising on quality or effectiveness—making it an ideal choice for mobile auto detail businesses seeking versatility along with exceptional results. In conclusion, utilizing an inflatable car wash tent revolutionizes how auto detail services are provided by offering convenience and efficiency without compromising on quality or professionalism - truly a game-changer in this industry! Also it is suitable to be used as exhibition tent.
Product Paraments of Inflatable Car Detailing Tent
bg
Materials
Durable oxford fabric
Warranty
3-5 years
Inflate and Deflate
Easy to install and take down

Workmanship

Sewing machine technology: double stitching everywhere and strong reinforcement at joint part .
Features : work with the blower all the time
Printing
Logo printed by Digitally printing or Silk-screen printing
Air Pump(airtight product)
Air pump with CE/UL certificates, 110V/220V, various powers
Accessories
Blower or air pump , repair Kit ,Glue ,Carry bag (for free )

Package

Inflatable product is packed by heavy-duty PVC carry bag;
air blower/ air pump is packed by exported standard carton.
What is Inflatable Inflatable Car Detailing Tent
bg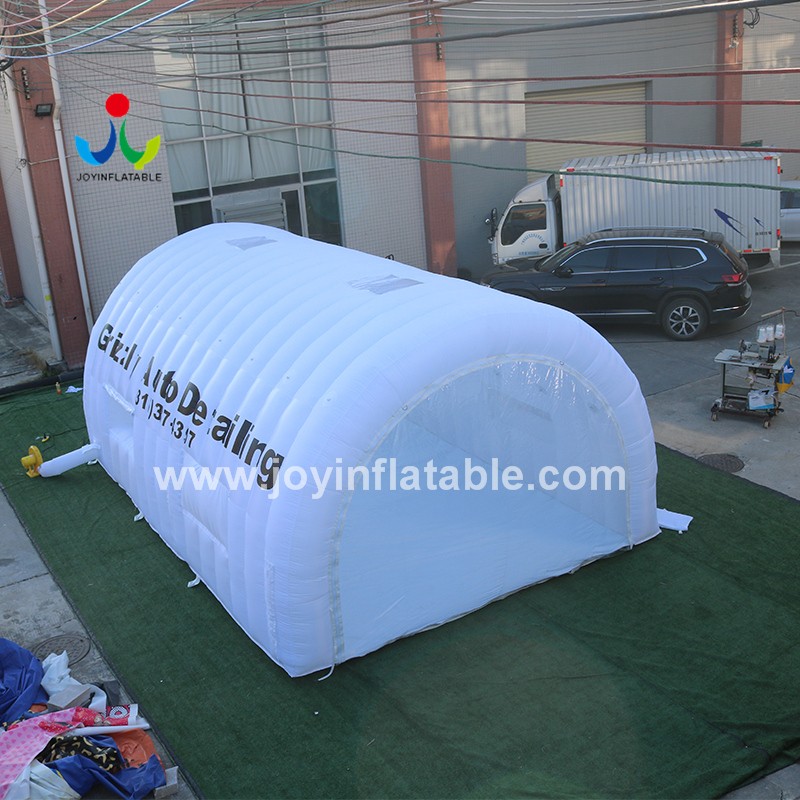 Inflatable car wash tent is for auto detail services:
The mobile Inflatable Tent can be used for Auto Detail Services such as washing stations, car repair stations, workstations and garages. It only takes 3 minutes to set up. And this tent needs a hair dryer to blow all the time when the customer is using it. Entrance doors:
We accept customized size and design. Any requirements for the tent including bigger or smaller size, logo printing or change tent color ( you can see the customer's company name and TEL number are printed on the sides of the tent) , please feel free to let us know.
Where is the Inflatable Inflatable Car Detailing Tent
bg
1. car detailing 2.washing stations, . 3.car repair stations . 4.garages
The advantage for the inflatable car wash tent
bg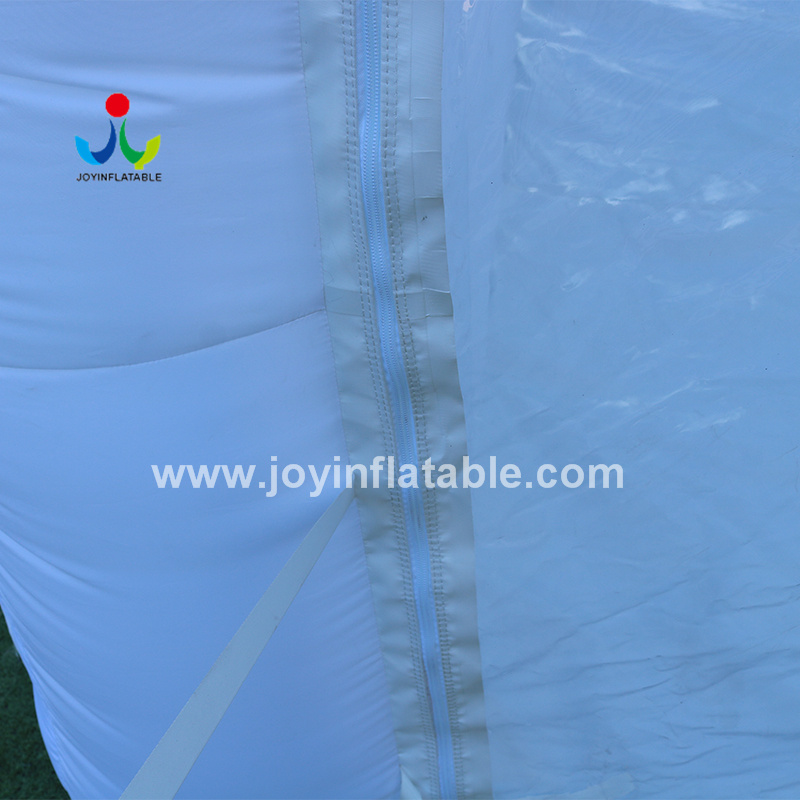 Workmanship Two entrance transpatent doors

The two entrance doors at the end of the tent are made of transparent PVC according to customer requirements. The door has double zippers from the floor to the arch. Customers can open and roll up transparent doors for cars to drive in.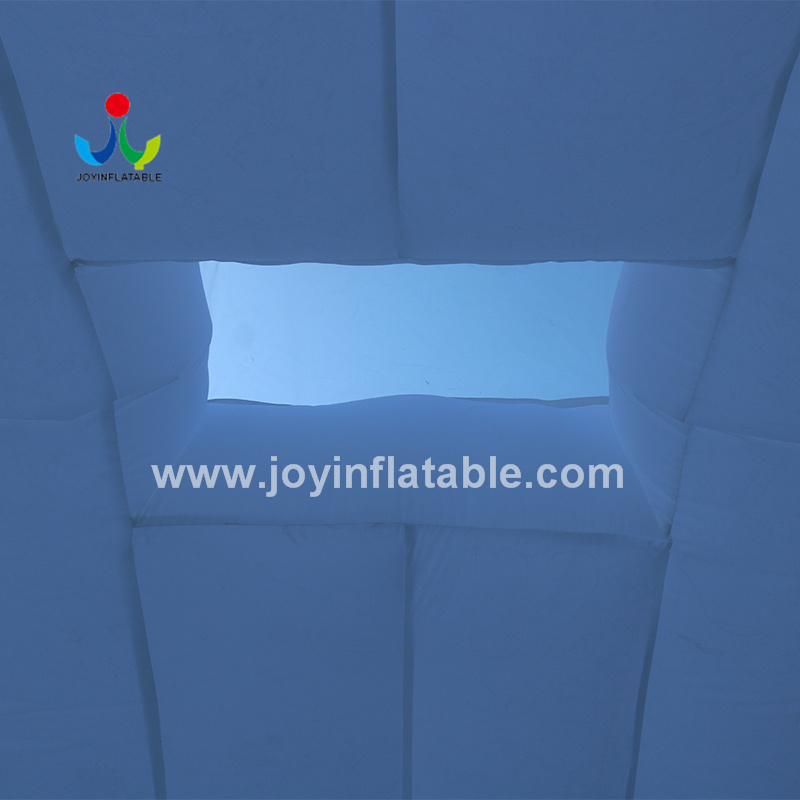 Windows for the fresh air
There are 2 Windows on each side wall and 2 transparent windows on the top a total of 6 large Windows, which can also be rolled up when customers need fresh air inside the tent for sides windows, and the top windows are transparent which can't be open and just let the light inside the tent.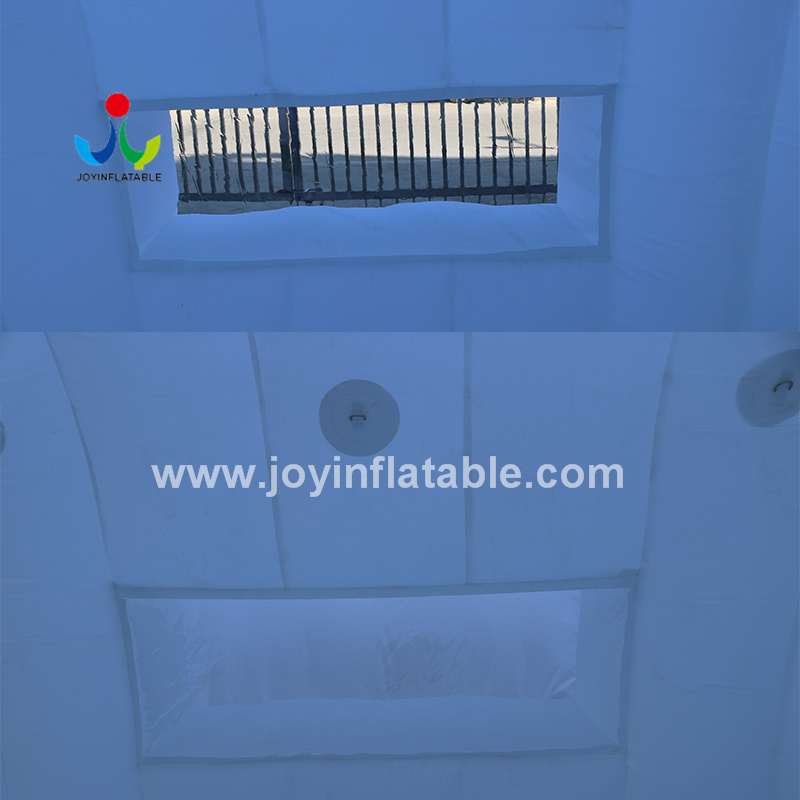 D anchors

It have a lot of D anchors on the side wall and top for you set the equiement of auto detail services.
Sewing machine for Cube silver tent and high-frequency heat combined for dome tent with the process of production, gas column with PVC double-sided coated cloth, tarpaulin waterproof, anti-ultraviolet materials, with fast forming, high strength, fire, mildew, anti-ultraviolet, moisture Etc. Tent for the inflatable tent, tent frame for the gas column structure, compared with the general metal bracket tent, with a light, folded after the small size, easy to carry and so on.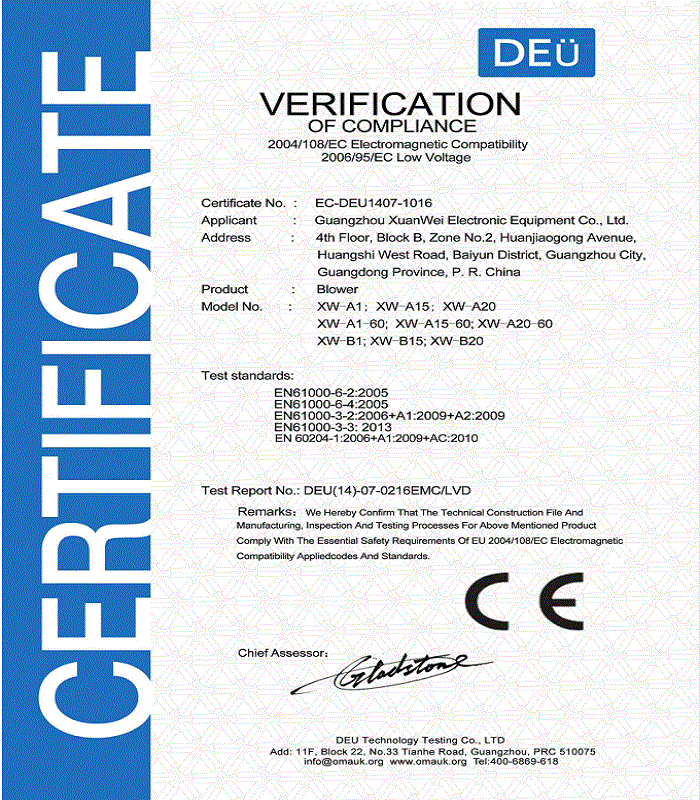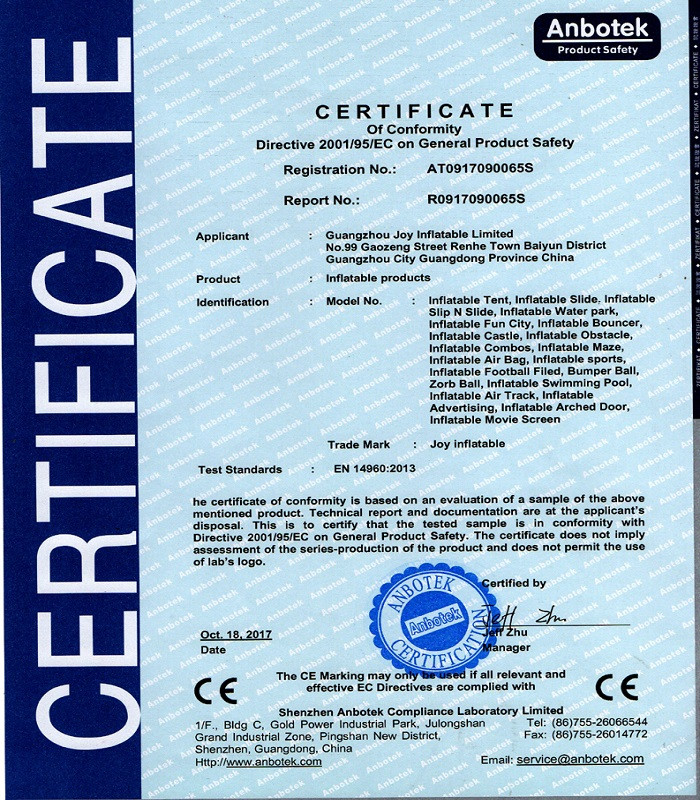 How to install Inflatable Oxford Cloth Globe Tent ?
bg
1.To find space , long , wide and high enough to place the tent on the ground .
2.Clean up the site, not allow have sharp objects and high-voltage wires to keep safety .
3.It would be much better if put a cushion under it such as carpets, plastic color cloth protect the tent from sundries .
4.Spread out and flatten the tent on the ground .
5.Connect the air inlet of inflatable tent and the outlet of blower tightly, and then tight alternative air inlet with a rope.
6.When the blower switched on, inflatable tent will be inflated within 10-30 minutes (depend the size of the tent ).
7.If there is a wind, fill the sandbag and tie it to D-rings on the bottom of the tent or tie the Stakes to D-rings on the bottom and insert the stakes in the soil .
How to do when the tent Leak
bg
If you find a leak, you can wipe the air column first, then apply the surface with soapy water to check the leak. Leakage point If it is a small hole, you can use a small piece of circular maintenance cloth (any specifications of the inflatable tents inside the standard), and then brush dispensing, to be dry after the paste on the leak.
If the leak at the gas column heat seal at the opening of plastic, can be divided into the following steps:
1. First clean up the bonding surface.
2. Guangzhou Joy Inflatable Limited of the inflatable tents will be issued to the bottle of glue, inflatable tent column dedicated plastic, it will be painted on the pre-adhesive surface, must be painted evenly, the thickness of the appropriate brush map twice, you can Sticked up.
3. The shape of the mouth to be designed into a circular or oval, try to avoid the square and acute angle interface shape, lap width can not be less than 30mm.
4. To be glue after evaporation, can be bonded, patch to be flat, no wrinkles, rolling, scraping, while the supply of heat with the hair dryer, easy to bond. Adhesive after 6 hours can be inflated.

1、free design
2、free repair kit and the After-sale service