Materials
Durable 0.8mm transparent PVC which is waterproof ,fireproof and u/v protected
Warranty
3-5 years
Inflate and Deflate
Easy to install and take down

Workmanship

Air tight technology: Welder by Miller machine in high steam and reinforcement at joint part .
Features:100% waterproof ;only once inflate ,airtight
Printing
Logo printed by Digitally printing or Silk-screen printing
Air Pump(airtight product)
Air pump with CE/UL certificates, 110V/220V, various powers
Accessories
Blower or air pump , repair Kit ,Glue ,Carry bag (for free )

Package

Inflatable product is packed by heavy-duty PVC carry bag;
air blower/ air pump is packed by exported standard carton.
What is inflatable advertising products ?
bg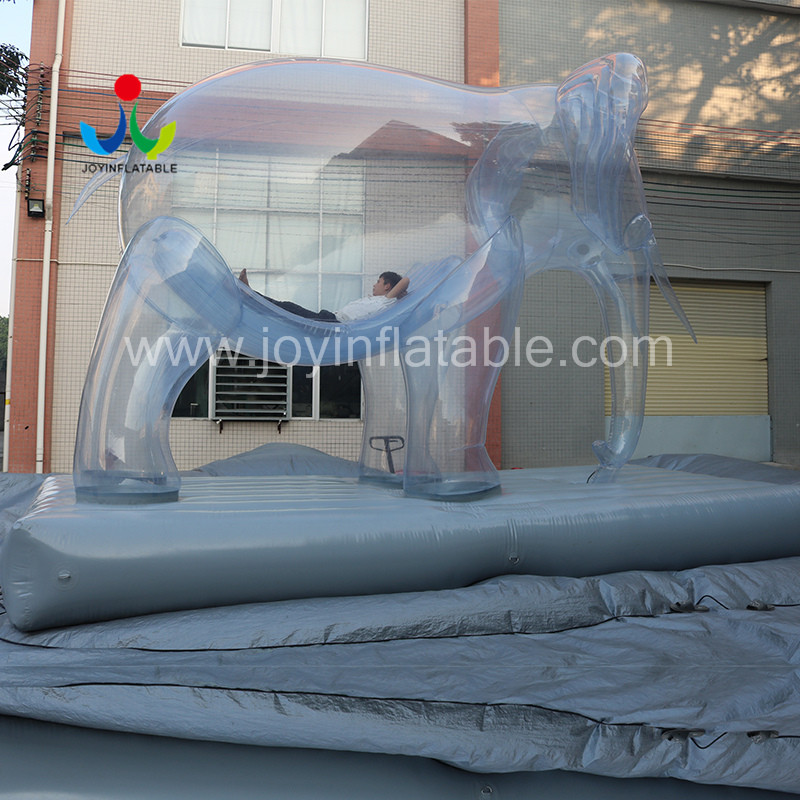 Our Custom Design Inflatable Cartoon Elephant Animals For Outdoor Activities Decoration products convey messages in a unique way and are themselves unique thanks to the many different possibilities in terms of shape ,color and print. Inflatable model are an indispensable marketing instrument for all those who want their advertising message to stick out in the daily flood of information.
Where is the advertising products
bg
All kinds outside activities
1.For party event 2. wedding 3. As a store 4.exhibition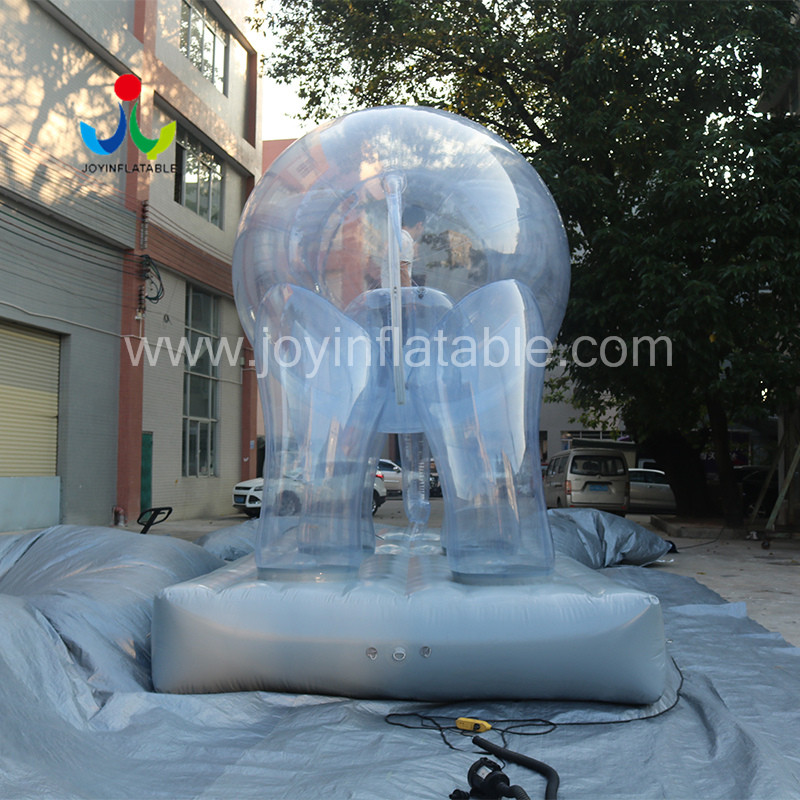 Technology
Sewing : we adopt special double needle strong thread sewing anywhere and quadruple stitching in positions sustaining much force and pressure for the tent .
Feature : work with the blower all the time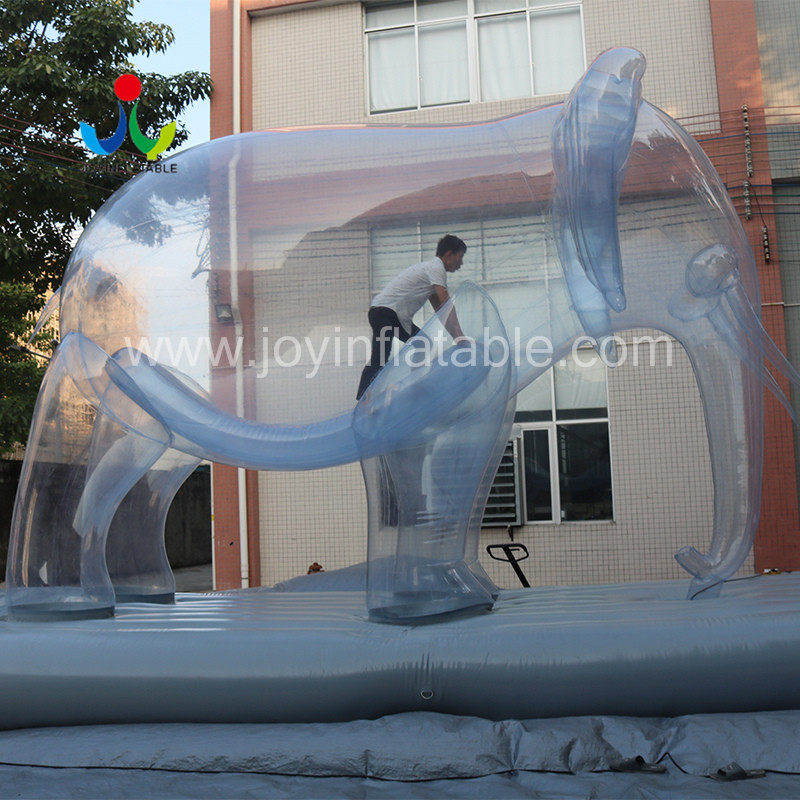 1. Lightweight, easy to carry, comfortable to use
2. Reusable, easy to clean .
3. Convenient and sturdy vent design for easy inflation and deflation
4. The product can save a lot of space after deflation.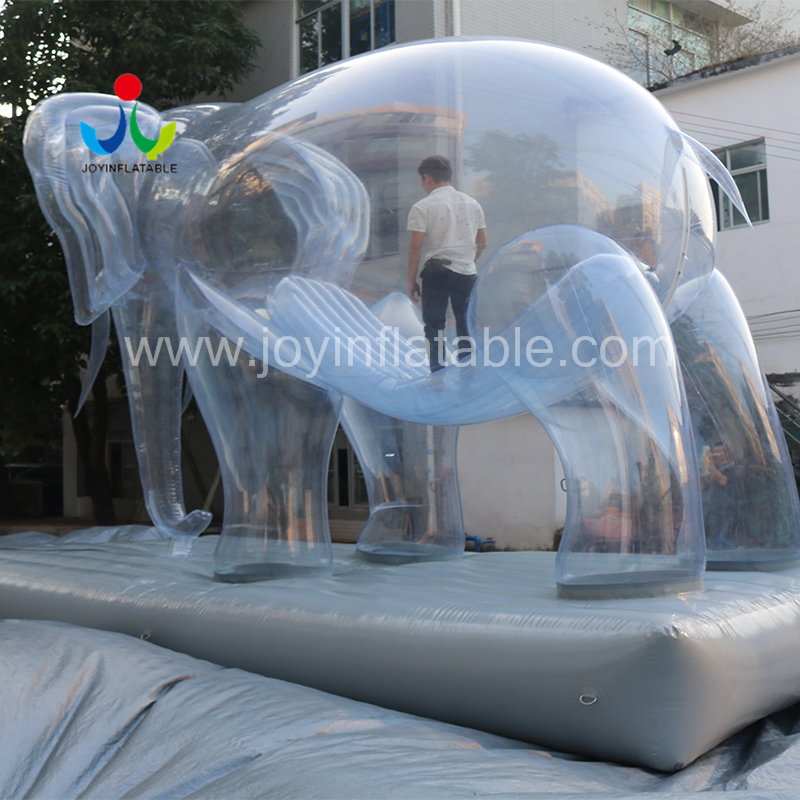 Customized logo

The countless ,individual desig possiblities in print and shape each inflatable adertising arch is also unique .
Heat welding machine : High precision heat welding machine and elaborated welding work for the infltable elephant .we can perfectly seal all the material pieces together into any reasonable inflatables, and heat weld all of our airtight inflatables with top quality standard with high efficiency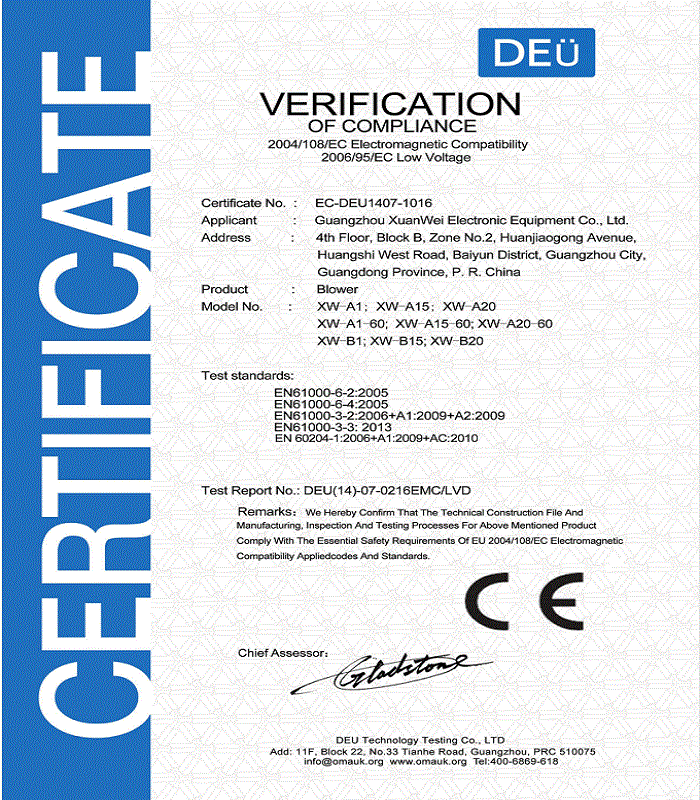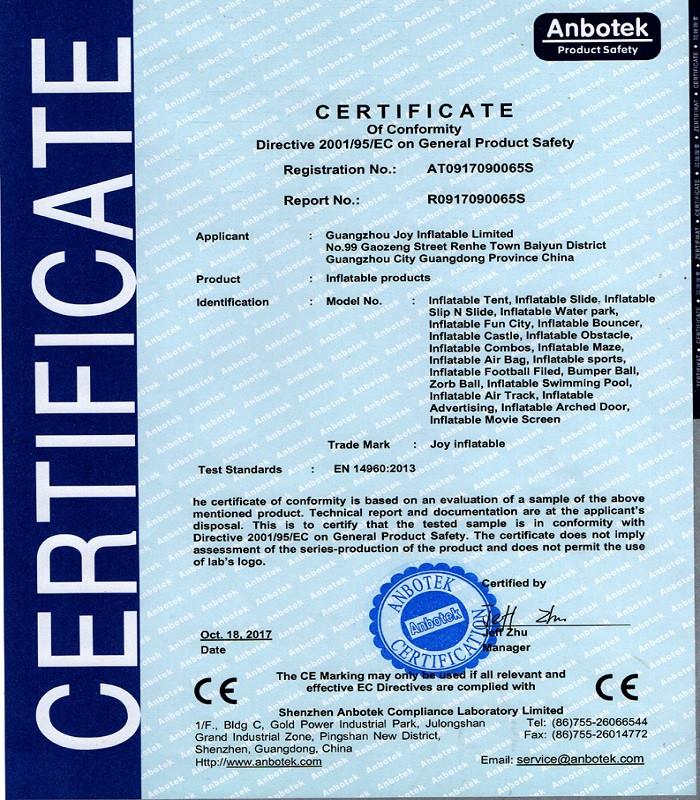 How to install the inflatable advertising products?

bg
1.To find space , long , wide and high enough to place the tent on the ground .
2.Clean up the site, not allow have sharp objects and high-voltage wires to keep safety .
3.It would be much better if put a cushion under it such as carpets, plastic color cloth protect the tent from sundries .
4.Spread out and flatten the tent on the ground .
5.Connect the air inlet of inflatable tent and the outlet of blower tightly, and then tight alternative air inlet with a rope.
6.When the blower switched on, inflatable tent will be inflated within 10-30 minutes (depend the size of the tent ).
7.If there is a wind, fill the sandbag and tie it to D-rings on the bottom of the tent or tie the Stakes to D-rings on the bottom and insert the stakes in the soil .
How to do when the advertising products Leak
bg
If you find a leak, you can wipe the air column first, then apply the surface with soapy water to check the leak. Leakage point If it is a small hole, you can use a small piece of circular maintenance cloth (any specifications of the inflatable tents inside the standard), and then brush dispensing, to be dry after the paste on the leak.
If the leak at the gas column heat seal at the opening of plastic, can be divided into the following steps:
1. First clean up the bonding surface.
2. Guangzhou Joy Inflatable Limited of the inflatable tents will be issued to the bottle of glue, inflatable tent column dedicated plastic, it will be painted on the pre-adhesive surface, must be painted evenly, the thickness of the appropriate brush map twice, you can Sticked up.
3. The shape of the mouth to be designed into a circular or oval, try to avoid the square and acute angle interface shape, lap width can not be less than 30mm.
4. To be glue after evaporation, can be bonded, patch to be flat, no wrinkles, rolling, scraping, while the supply of heat with the hair dryer, easy to bond. Adhesive after 6 hours can be inflated.

1、free design
2、free repair kit and After-Sale service