Bubble Dream for My Beloved Little Girl
My girlfriend and I have been in love for two years, I love her so much, that I think it is time to give her, my little princess a surprising and perfect proposal. Courtship is like a wedding. It's best to do it only once, but it should be memorable.
After a fierce battle of my mind and a month and a half of preparation, I kept her secret and contacted friends of both sides to help, and finally gave her a customized proposal on this year's Chinese Valentine's day, cause she is a Chinese girl.
I refered to the Internet, and also thought about it a lot. How do I make the propose in such a crunch time?
That day I let my freak flag fly, I created her a bubble fantasy wonderland.You know girls like round, white, shiny things as much as diamond rings. Just like I couldn't move my eyes when I saw the model of marvel creations.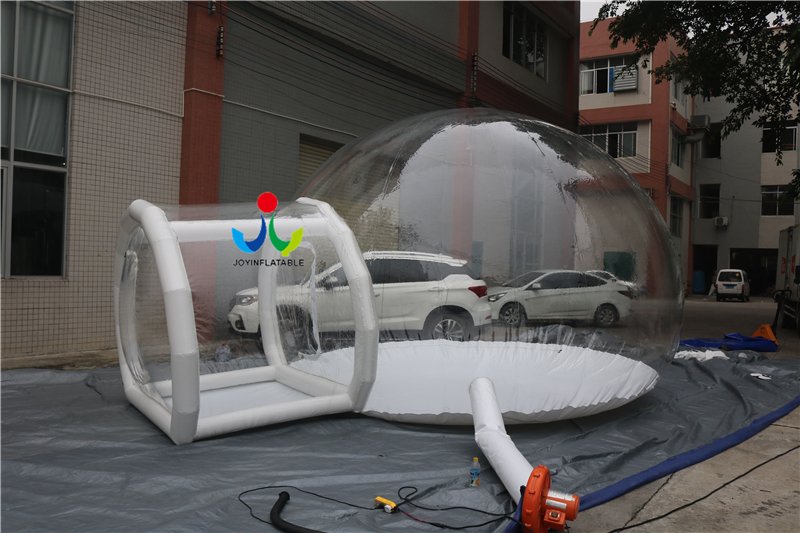 That day I blindfolded her eyes and took her to the inflatable bubble tent. There were artificial snowflakes on the ground, and in the middle was a white hanging tablecloth with feathers floating gently in the wind, pure white roses in a vase, a velvet cake on one side and a proposal ring hidden in it. The warm yellow string of colored lights, one by one light and extinguish, the environment is gentle and quiet, do not hear the noise outside.
I still had a bit of a stutter when I proposed, no matter how many times I practiced it. But from her eyes, which reflected the warm yellow lights, I could see the sparkling vigorous light bouncing.
We left an unforgettable memory in the tent. She was so beautiful that night. I think I will always treasure her response at that time.
This is my experience, now I teach you, because I think I will not use the second time! I hope you can be the same as me. May I wish that all Jacks shall have Jills, all shall be well.
If you are interested in the inflatable bubble tent, here is my shopping link, you can click here (http://www.joyinflatable.com/blow-up-structure-inflatable-clear-dome-tent)to know more. Other materials were purchased at Ashley near my home, You are free to adapt and add your own unique ideas.