The BMX airbag, also known as the bike airbag landing or landing airbags, is a revolutionary piece of equipment designed to enhance safety and performance in extreme biking sports. This inflatable cushion provides an incredibly soft and forgiving landing surface for riders attempting high-flying tricks and jumps on their bikes. Crafted from durable materials PVC and meticulously engineered, the bmx airbag offers exceptional shock absorption capabilities that greatly reduce the risk of injuries upon impact. Its innovative design allows it to be easily inflated within minutes using powerful blowers, providing bikers with a reliable yet portable solution for their training sessions or events. With its versatility, the application of this technology extends beyond just BMX enthusiasts; it finds utility in freestyle motocross (FMX), mountain biking, skateboarding, snowboarding, and various other action sports where athletes seek a safe environment to push their limits. The bike jump airbag/landing airbags not only serves as a safeguard against potentially dangerous landings but also enables riders to experiment with new techniques without fear of consequences. By mitigating risks associated with hard surfaces commonly found in traditional terrains or ramps, this state-of-the-art equipment empowers athletes to explore new boundaries while building confidence in their skills.
Product Parameters of BMX Airbag
bg
Materials
Durable 0.55+0.9mm PVC 1000D / 18.5OZ PVC coated vinyl which is waterproof, fireproof and u/v protected
Warranty
1-3 years
Inflate and Deflate
Easy to install and take down

Workmanship

Sewing machine technology: double stitching everywhere and strong reinforcement at joint part .
Features : work with the blower all the time
Printing
Logo printed by Digitally printing or Silk-screen printing
Air Pump(airtight product)
Blower with CE/UL certificates, 110V/220V, various powers
Accessories
Blower ,repair Kit ,Glue ,Carry bag (for free )

Package

Inflatable product is packed by heavy-duty PVC carry bag;
air blower is packed by exported standard carton.
What is BMX Airbag Landing Pad Safety Air Bag
bg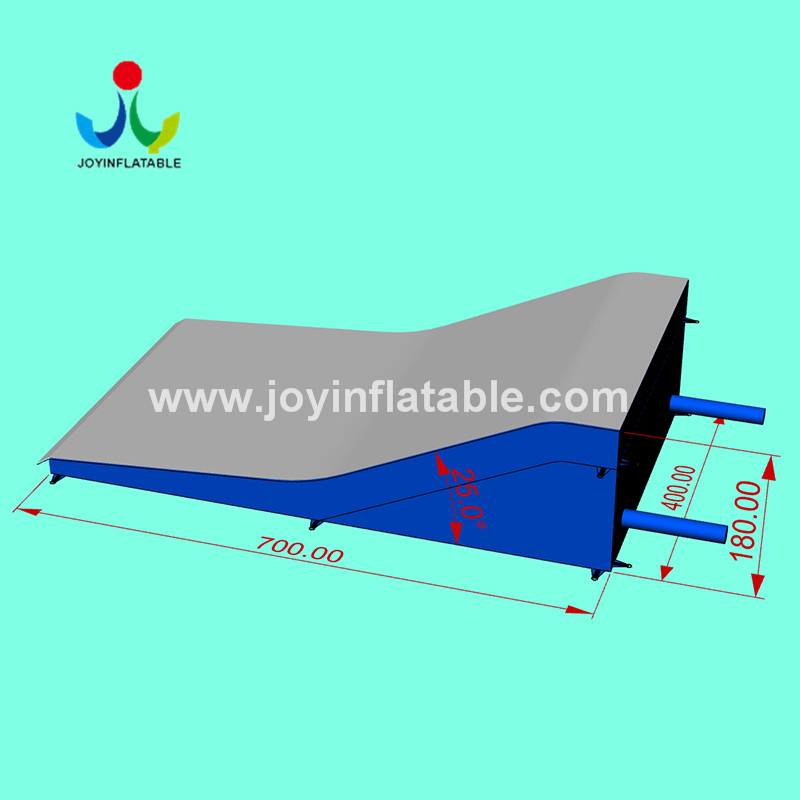 Inflatable BMX Airbag Lander
It will protect the riders from hurt when they try to jump to practice skill with them bike or motorcycle. You can use this ramped Inflatable Stunts Airbag for your bike parks ; ski resorts and outdoor backyard, etc anywhere you like.
You can choose the size according to your level rider , for a learner it is very helpful to try their first little jumps with such astonished air bag. But for a expert rider , it opens up a whole new opportunity while trying to learn whipping and back flips. That is why you should buy a air bag for your bike and motorcycle.
Where is the BMX Airbag Landing Pad Safety Air Bag
It provide you a better and safer training opportunity to get into top form during the summer or lock in these new tricks on snow during the season. The level of riding is constantly rising, the tricks are becoming increasingly complex, so you'll need to train in advance to minimize the risk of injury.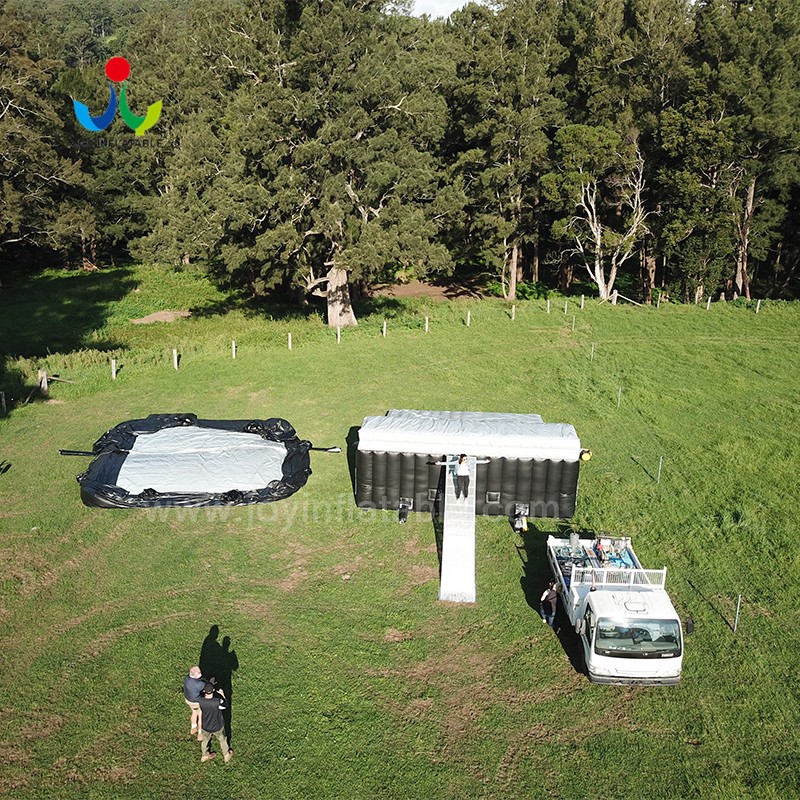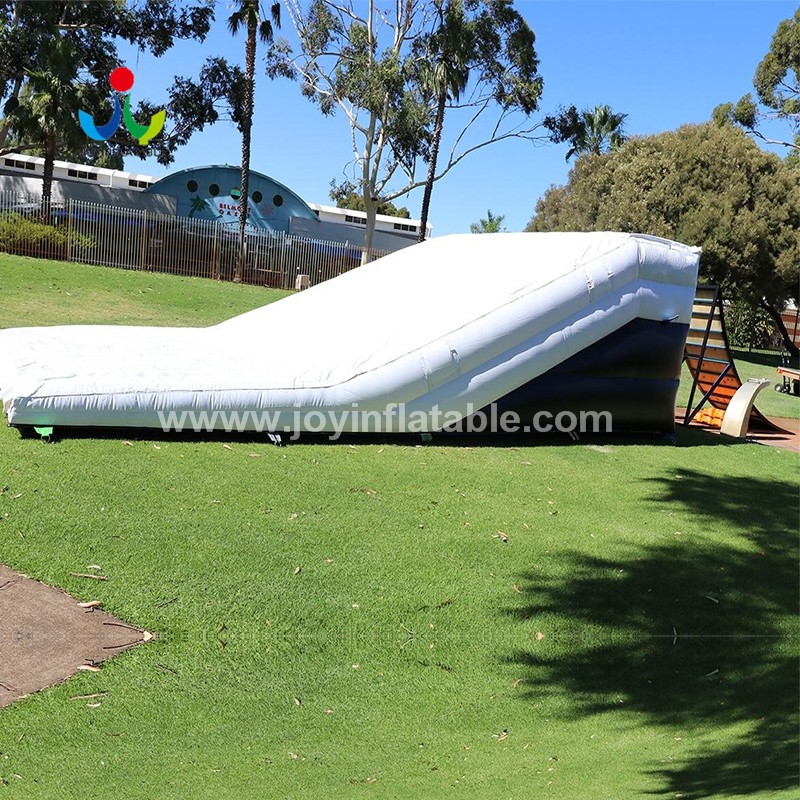 Advantage of the BMX Airbag Landing Pad Safety Air Bag
bg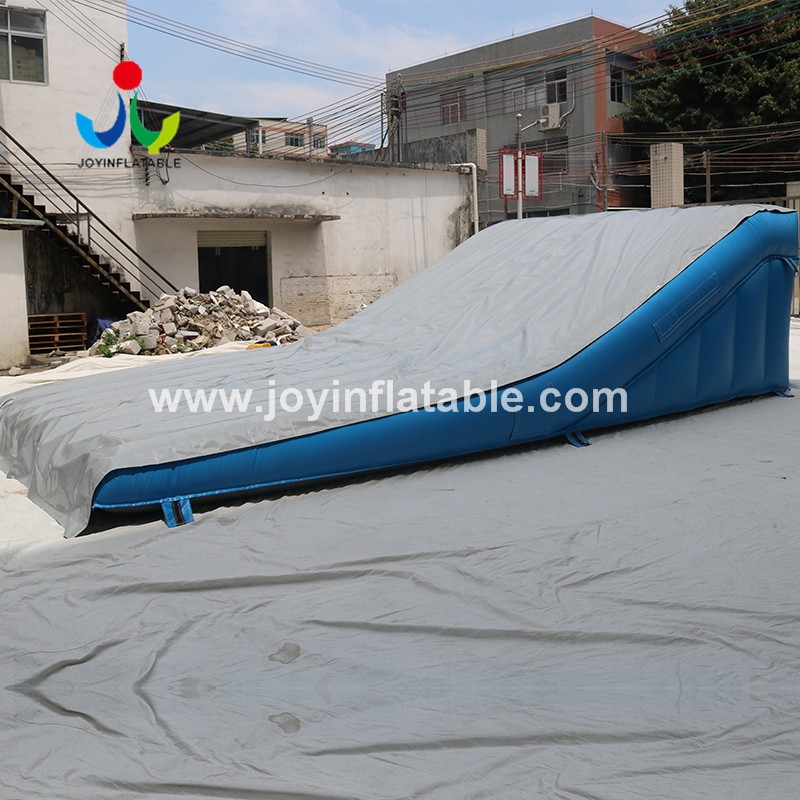 1 Adjustable net holes on both sides
Air outlet : Two adjustable air valves allow for exact and independent adjustment of the softness and firmness of both sides net hole which cover with velcro (you can open whole air outlet, or cover 1/3,or cover 1/2 or cover all )depending on sportsman preferences and training targets.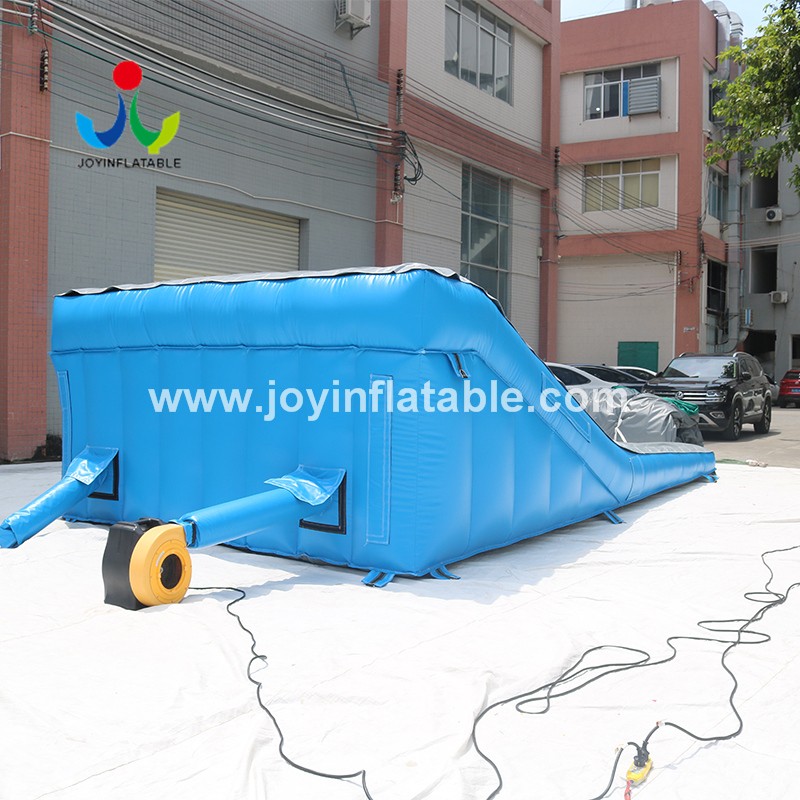 2.
Movable white top sheet
The top sheet is with 0.9mm pvc , we can print the logo on the top sheet or the side wall . The white top sheet is movanle . The top sheet of the air bag will be wear out after 2 years because the bike ride on the air bag it is with friction. But if just with small borken you can repair it with repair kit . If a big problem you can only replace the top sheet .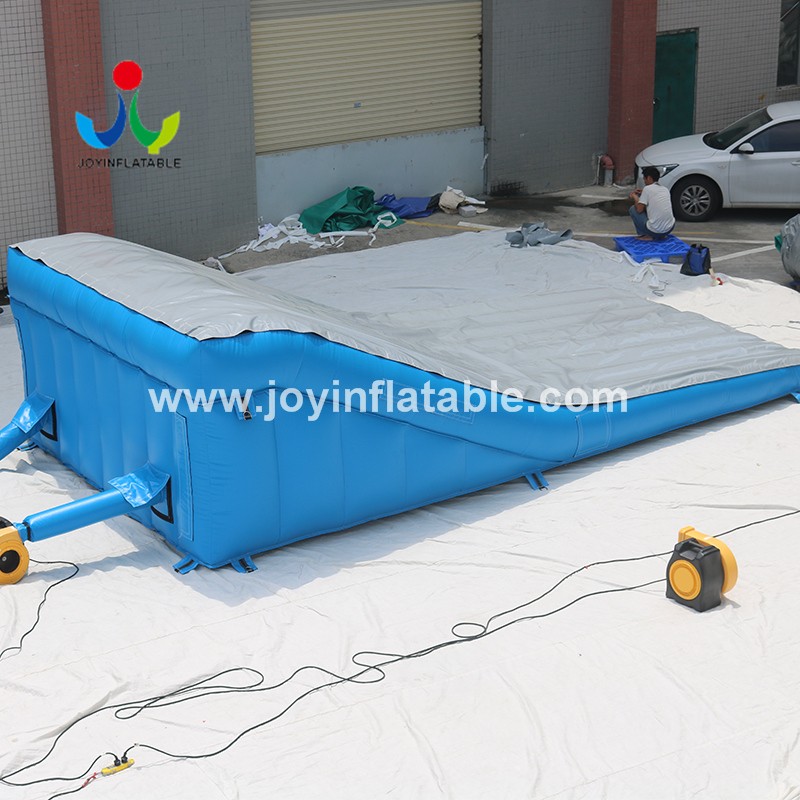 3 . Customized size
For the inflatable air bag , any size , design and the color can be customized . If you have budget pls tell me so that i can recommend the right size of the air bag to meet your target price .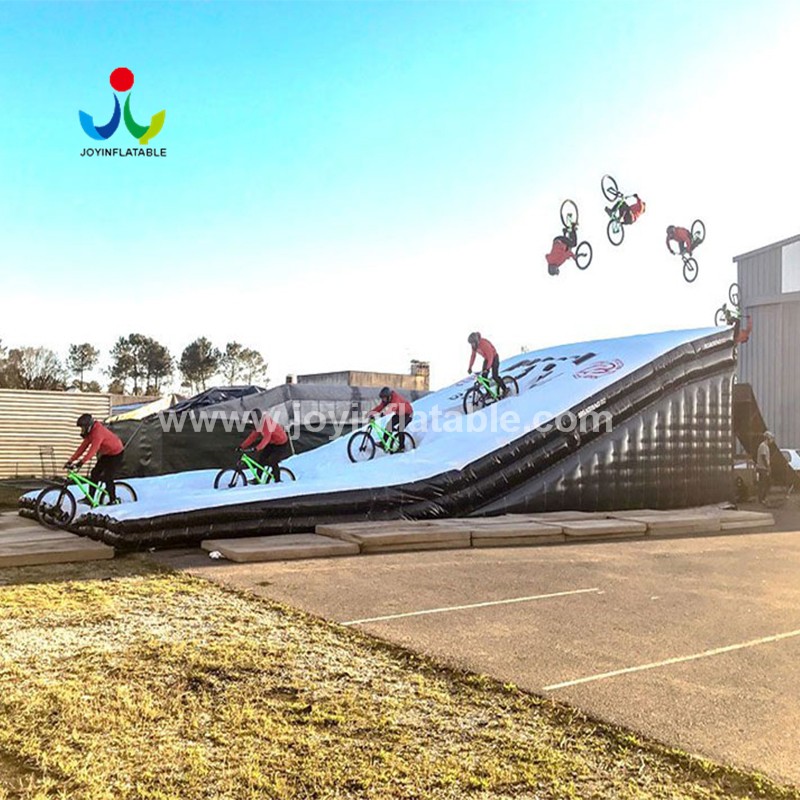 4. Inflatable ramps Airbag
The Snowboard Airbag Landing Pad Safety Air Bag not only for the Flat ground but also we have even developed customized inflatable ramps air bag for ramp, hill or contour... so that you can bulit up anywhere you like! Our inflatable Snowboard Airbag Landing Pad Safety ramps air bag are saving cost, removable and ideal for setting up at indoor or ourdoor events and competitions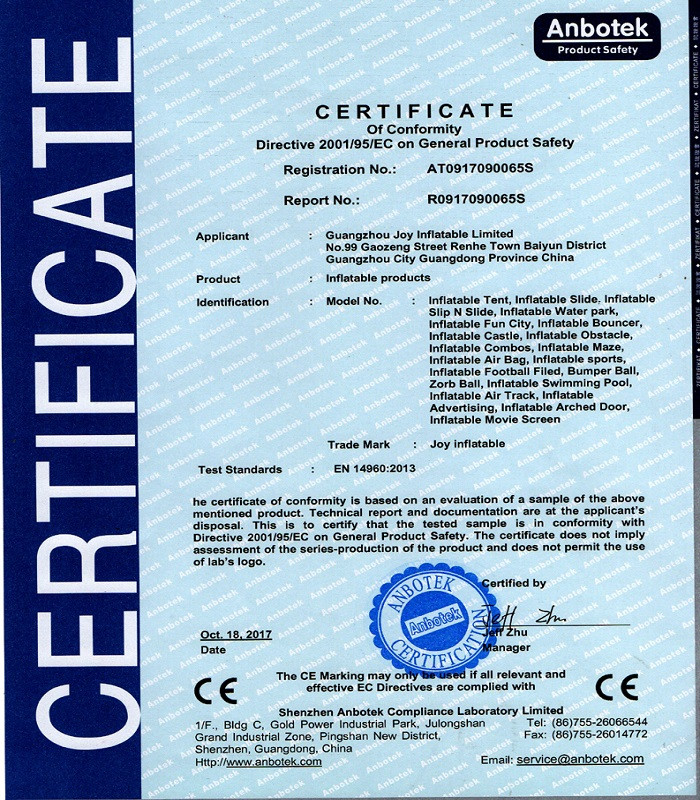 How to install the BMX Landing Airbag Landing Pad Safety Air Bag
bg
1.Firstly Insert the Nozzle of the blower into the blower pipe and then tight alternative air inlet with a rope.
2.Turn on the blower start to inflate the airt bag .
3.When the air bag was be built up in the foam pit and check every stake was be inflated or not .
4.After the air bag was be inflated perfectly ,pls turn off the blower to deflate and then put the cover on the stakes .
5.Spread out and flatten the cover and the last turn on the blower again (Keep the blower work all the time during the use )

How to packing the BMX Airbag Landing Pad Safety Air Bag
bg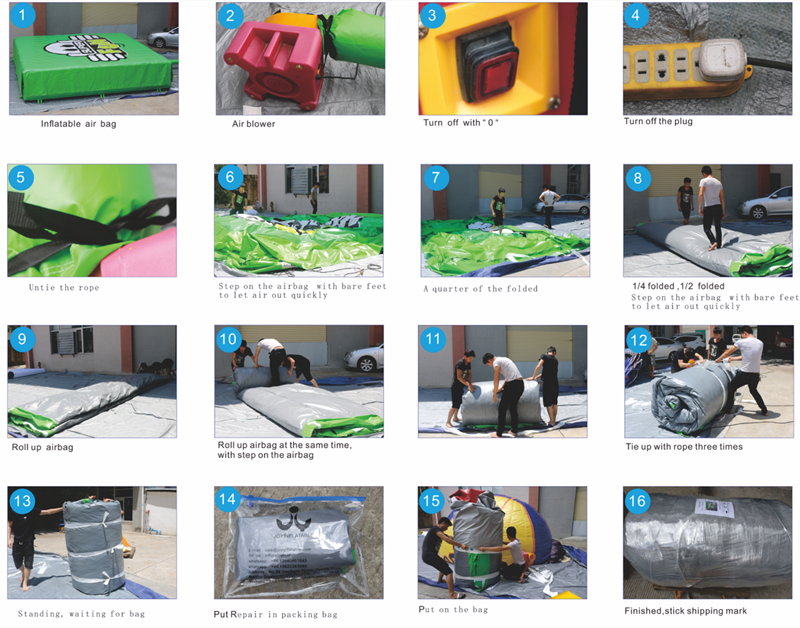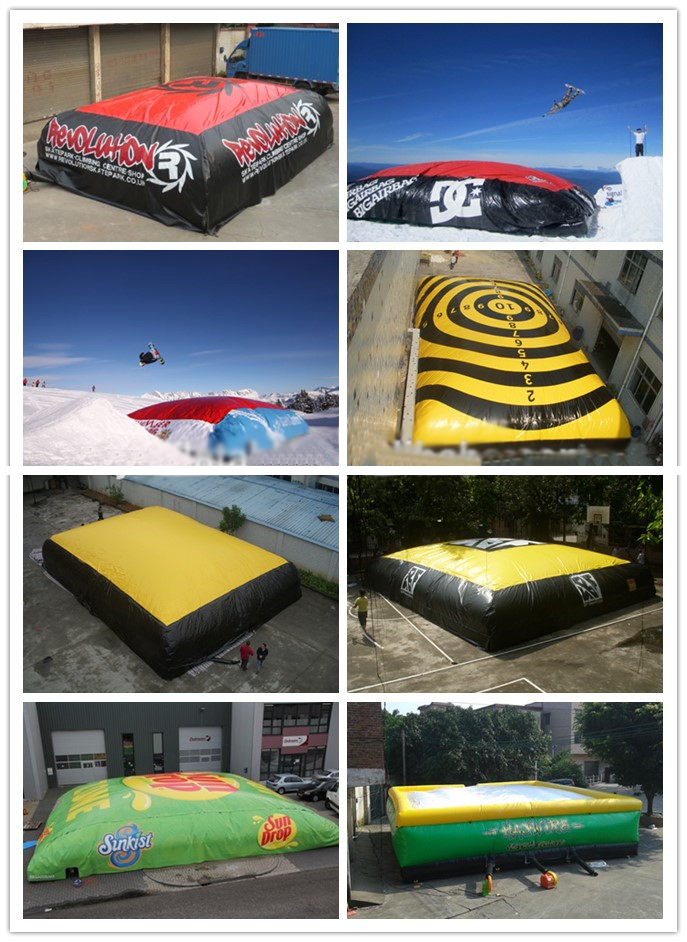 1、free design
2、free repair kit and the after- sale service