Welcome to the party of the century! And what's the secret ingredient to make your event unforgettable? Inflatable tents, of course! These tents are shaking up the event industry with their fun and versatile designs, making any occasion a blast. Whether you're hosting a birthday bash, a corporate function, or a music festival, inflatable tents for events are a perfect choice. So, let's start this party and explore how these innovative structures revolutionize events in the most playful way possible!
What are Inflatable Tents?
Inflatable tents are like traditional tents but have fun and quirky twists. Instead of fumbling with poles and pegs, you inflate them with a pump, and voila - your home away from home is ready to go! These tents are made of high-quality, durable materials and are designed to be lightweight, portable, and easy to set up. Perfect for everything from music festivals to camping trips, inflatable tents are the ultimate in convenience and fun. Inflatable tents for events are a game-changer when it comes to outdoor adventures. Whether planning a weekend camping trip or hosting an outdoor event, inflatable tents are the perfect solution. Their easy-to-use pump system makes setting up your inflatable tent a breeze. And when it's time to pack up and head home, deflate your tent and pack it into a small, portable bag. With their unique and playful design, inflatable tents are sure to bring a sense of adventure and excitement to any outdoor experience.
Exploring the Different Types of Inflatable Tents
Are you ready to take your outdoor adventures to the next level? Inflatable tents for events are the latest trend in camping and event planning. From the classic dome to the futuristic bubble, there's an inflatable tent for every occasion. Get ready to elevate your next outdoor experience with these air-filled abodes!
1. Infltable Dome Tents
Perfect for camping novices, these classic inflatable tents are shaped like a dome and offer a roomy interior with easy setup and takedown.
2. Inflatable Tunnel Tents
Designed for larger groups or families, these inflatable tents have a tunnel-like shape and multiple entrances and are built to withstand high winds.
3. Inflatable Bubble Tents
Get a 360-degree view of the great outdoors in a transparent and unique inflatable tent. Ideal for stargazing, glamping, or outdoor events.
4. Inflatable Yurts
Inspired by traditional Mongolian yurts, these circular inflatable tents provide a comfortable living space for longer camping trips. No matter what type of inflatable tent you choose, they all offer the convenience and ease of use that comes with an inflatable design.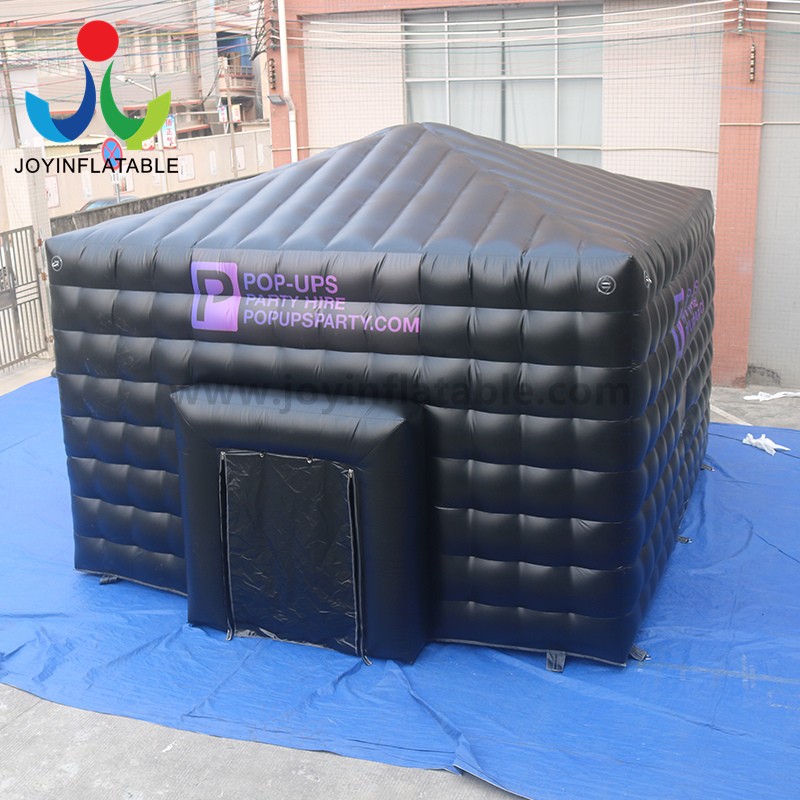 Why are Inflatable Tents Blowing Traditional Tents Away?
Pop, lock, and inflate - discover the new camping game-changer! Inflatable tents for events offer a hassle-free and comfortable experience for outdoor enthusiasts. Here are the perks you can't resist!
• Easy Peasy Set-Up: No more struggling with poles and stakes. Just blow it up, and you're good to go!
• Comfort is Key: Inflatable tents offer comfort that traditional tents can't match. They're spacious, temperature-controlled, and provide better insulation.
• Take it Anywhere: Inflatable tents can be transported easily to your favorite campsite or event with their lightweight and compact design.
• Durability: Inflatable event tents are made of durable materials that can withstand harsh weather conditions, ensuring you stay dry and comfortable.
• All the Style: Inflatable tents come in various shapes and styles, from transparent bubble tents to Mongolian-inspired yurts. With so many options, you're sure to find the perfect tent for your next adventure.


How Are Inflatable Tents Transforming Specific Events?
Step right up, folks! Witness the game-changing evolution of event setups with inflatable event tents! From weddings to music festivals, the possibilities are endless. Get ready to be blown away!


1. Music Festivals and Concerts
If you've ever been to a music festival or concert, you know how important it is to have a place to rest and recharge in between sets. That's where inflatable tents come in! Not only do they provide a relaxed and comfortable spot to chill out, but they also add to the overall experience with their fun and unique designs. With inflatable tents, music festivals and concerts are not just about the music - they're about the atmosphere!


2. Corporate Events and Trade Shows
Ready to take your corporate event or trade show to the next level? Inflatable tents are here to transform your event with their innovative design, ease of setup, and spacious interiors. Impress your clients and guests with a unique and stylish atmosphere that will leave a lasting impression. These tents are highly customizable, so you can showcase your brand significantly.


3. Sporting Events and Races
Get ready to score big with inflatable tents! From marathon races to football games, inflatable tents are a game-changer for sporting events. With their easy setup and customization, you can create a winning fan zone or athlete's lounge with everyone cheering. Moreover, their durable design can withstand weather conditions, so you can focus on the competition without worrying about the elements.


4. Weddings and Private Parties
Are you looking to add a unique touch to your wedding or private party? Inflatable tents are the way to go! Say goodbye to traditional, stuffy venues and hello to a fun and memorable event. With various sizes and shapes, these tents can accommodate any guest list and add a touch of whimsy to your special day. And they're easy to set up and take down, making planning a breeze.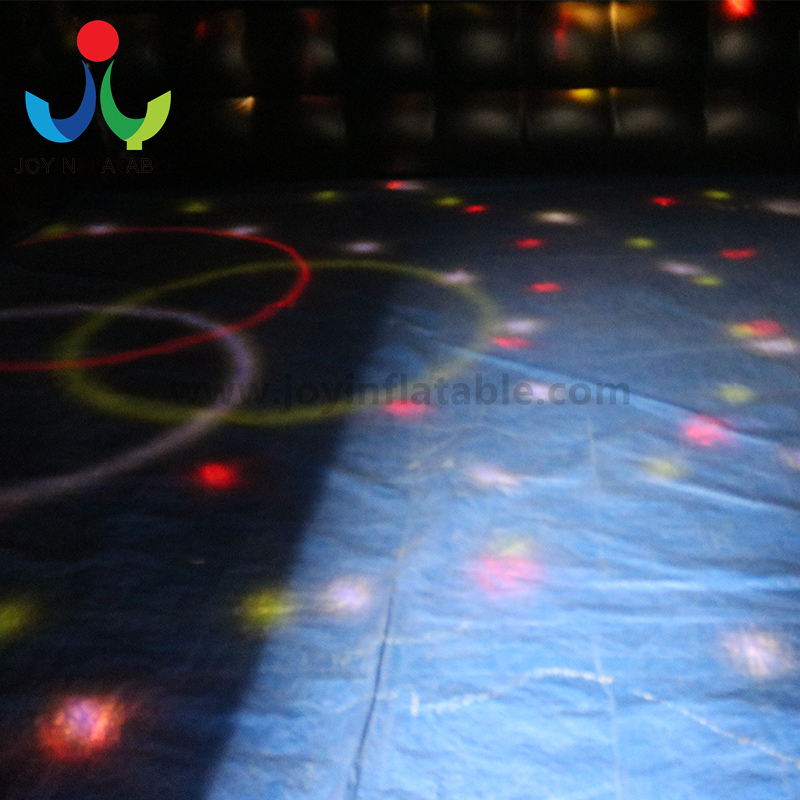 Where to Buy the Best Inflatable Tents for Your Event?
Are you looking for the perfect inflatable tent to make your event unforgettable? Look no further! We've got you covered with the best selection of high-quality inflatable tents. When choosing the right brand, there's no better choice than JOY Inflatable. With their top-notch products and unbeatable customer service, we're the clear winner. So why wait? Browse their selection today and prepare to take your event to the next level!
The Final Inflatable!
Whether you're planning a music festival, corporate event, wedding, or any other event, inflatable tents are the way to go. JOY Inflatable offers the best options if you're in the market for an inflatable tent. With various styles and sizes, you will indeed find the perfect inflatable tent for your event. Revolutionize your next event with an inflatable tent from Joy Inflatable.