0.4mm PVC Tarpaulin Fireproof Big Inflatable Dome Mushroom Tent for Events Video
The big inflatable mushroom tent is suitable for adults. With the strength of the skeleton material used, you can set the size of the tents. The mushroom tent for adults is mainly used for moisture, water, wind, dust, sunscreen, disaster relief, field short-term training, wedding party event, exhibition, camping, etc.

Applications of Inflatable Mushroom House:
1. Outdoor events and festivals: The inflatable mushroom tent provides a striking and whimsical structure that can be used as a focal point or gathering area for outdoor events and festivals. Its unique mushroom shape adds a touch of fun and creativity to its surroundings, making it an ideal space for socializing, relaxing or hosting small events.

2. Outdoor Weddings and Celebrations: The inflatable mushroom house tent is a unique and memorable venue for outdoor weddings and celebrations. Its charming design adds a touch of whimsical and elegant to the event, creating a magical environment for a ceremony, reception or photo opportunity. The spacious interior can accommodate seating arrangements, a dance floor, or food and beverage stations.

3. Promotional and branding events: Inflatable mushroom house tents can be used as branding and promotional tools for businesses. Its eye-catching design and customizable exterior provide an excellent platform for displaying a logo, brand message or product display. It can be used at trade shows, marketing events or product launches to grab people's attention and create a memorable brand image.

4. Art installations and exhibitions: Inflatable mushroom tents can be incorporated into art installations or exhibitions to add an element of creativity and intrigue. Its unique shape and versatility allow artists and curators to transform the interior into an immersive environment or interactive exhibition that draws visitors for a visually stimulating and immersive experience.

5. Camping and glamping: For campers, inflatable mushroom tents offer a comfortable and unique accommodation option. Its spacious interior can accommodate adults, providing a comfortable and protected space to sleep and relax. The mushroom-shaped design adds a touch of charm to the camping experience, making it an exciting alternative to traditional tents.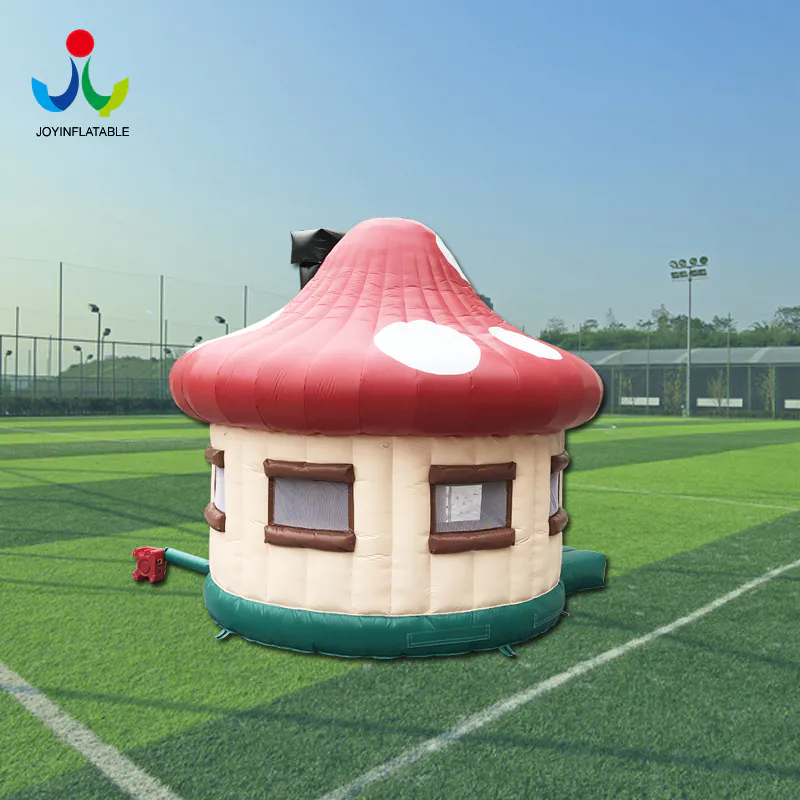 Reg. the detailed product information on the inflatable mushroom tent for adults, please check below link:
https://www.joyinflatable.com/0-4mm-pvc-tarpaulin-fireproof-big-inflatable-dome-mushroom-tent-for-events